A lot of people post their travel blogs here, which is great, but I'd love to see more local walkabouts in various countries around the world, getting into the grit of real life.
Now, I'm no photographer, and I made no effort to pretend otherwise, but here's a bunch of photos of my area, no more than 5 minute's walk from my home in any direction, in the heart of Shanghai, China. Hopefully my descriptions will add some actual value to the sub-par images. So please enjoy the journey with me!
So first up, we have this little enclosed business area with a nice restaurant which is within visual range of my apartment. It's not interesting in and of itself, but in context of it's surrounding, I thought it symbolic of the substantial wealth divide rampant in the city/country.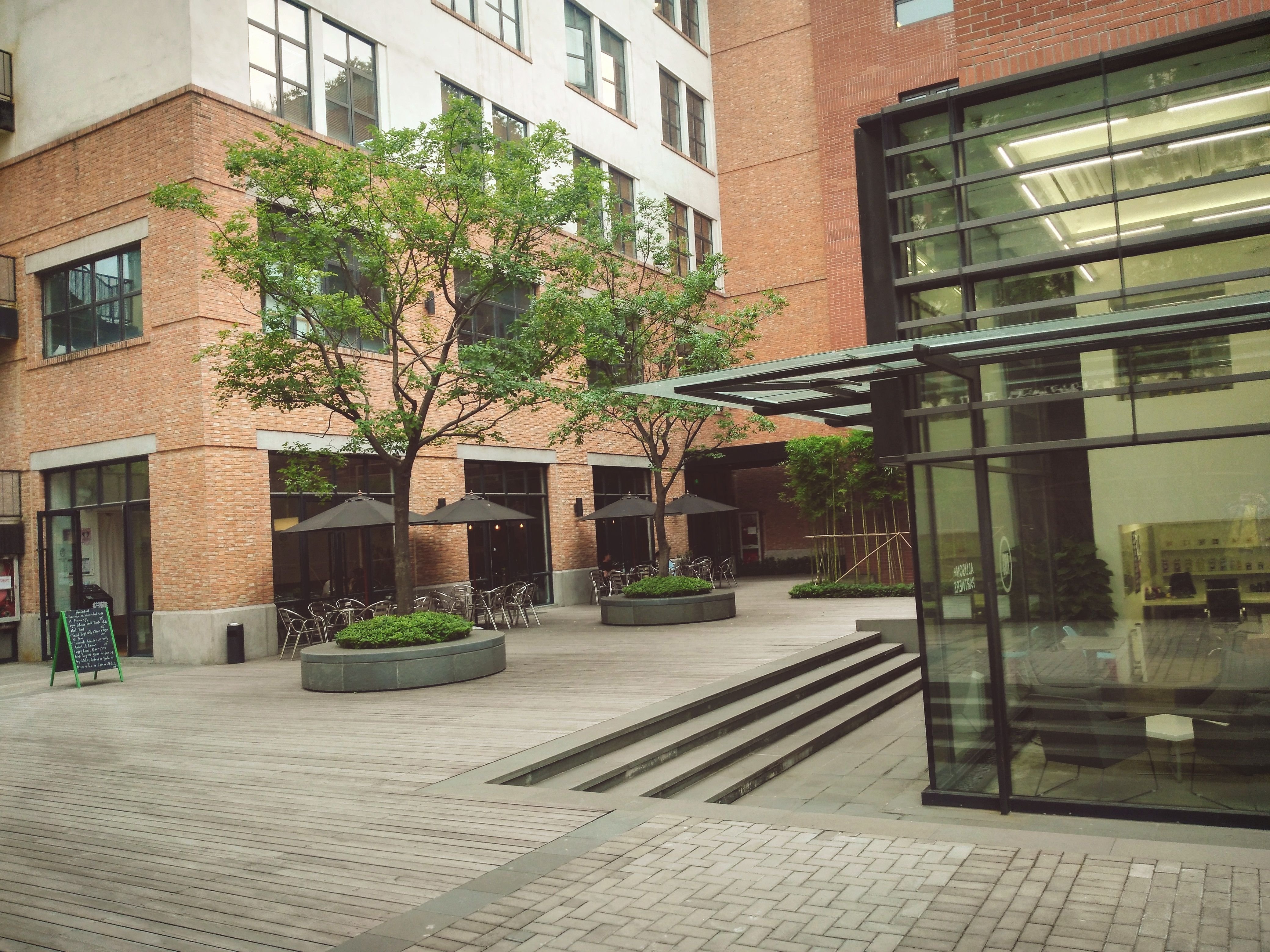 A few metres away, a typical public toilet. For those who have read my article about toilets in China, your imagination should be running wild by now.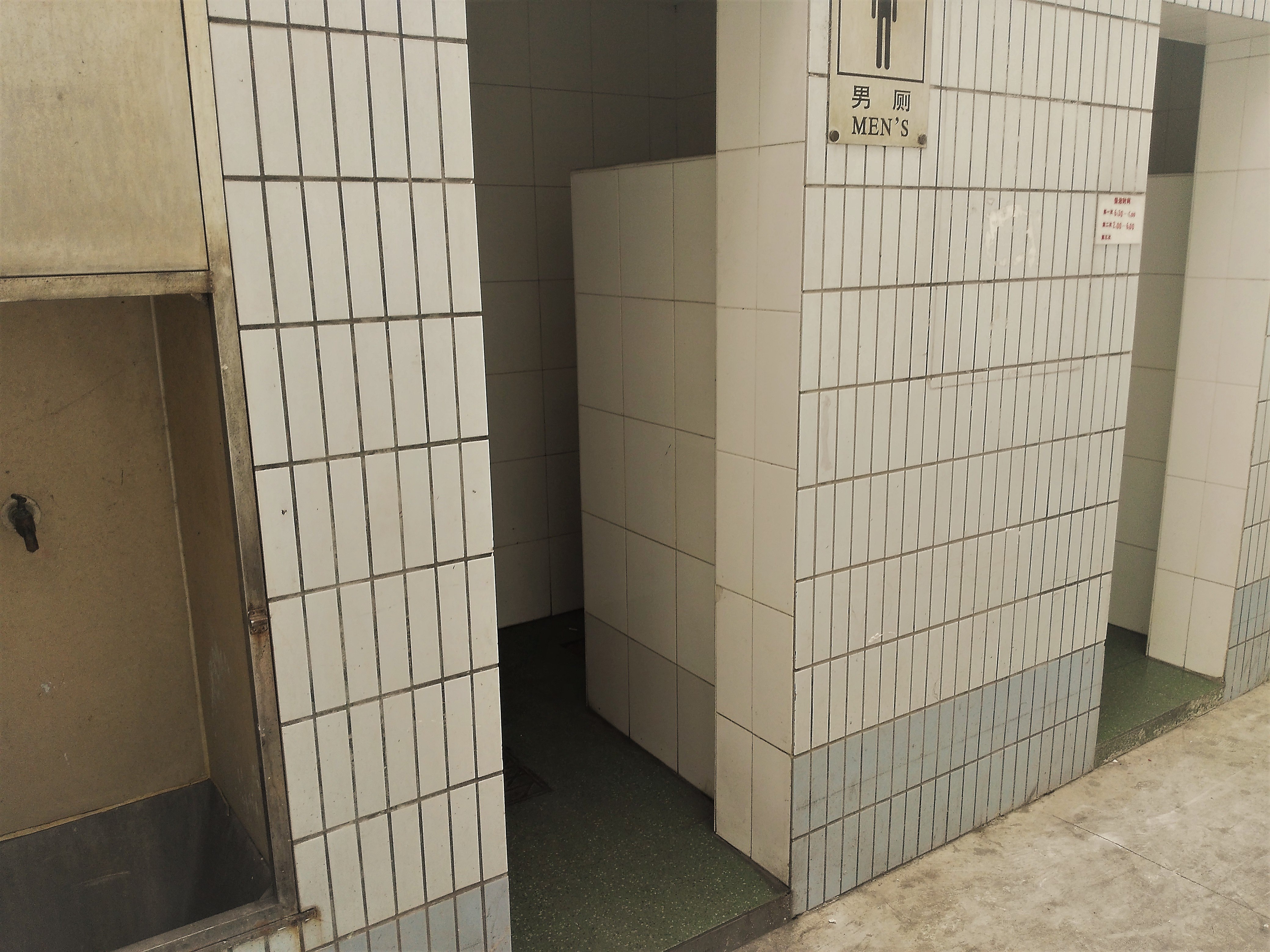 As you walk, you can see a school is around somewhere…
To continue, you have to go through a couple of small shack homes pretty much. It looks as if they have been there for many years and urbanization has done its best to consume its surroundings and make it public.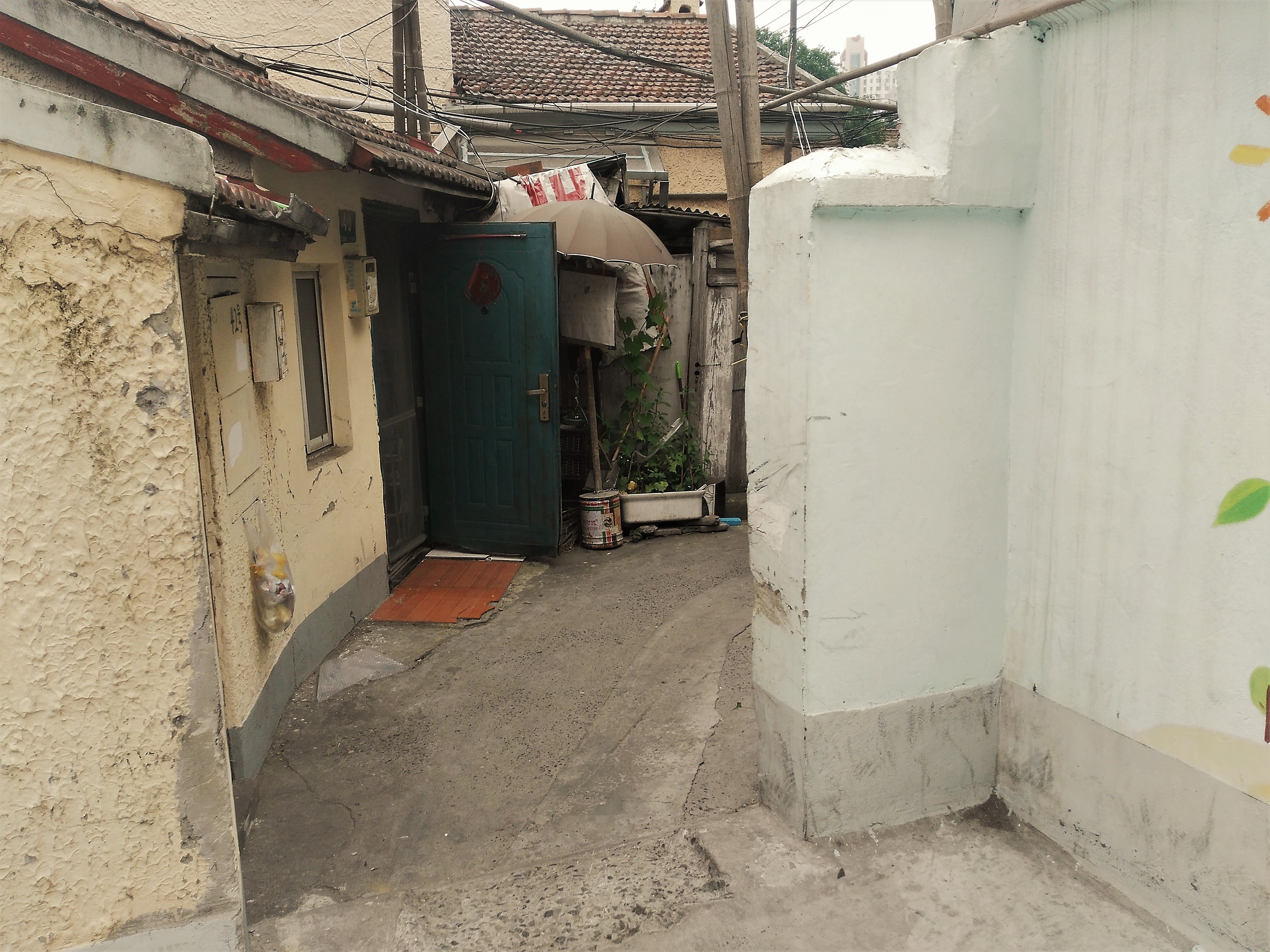 Around on the side of the little house is a sign in Chinese saying 'If you want one of our plants you can just ask, stop stealing our shit' – more or less.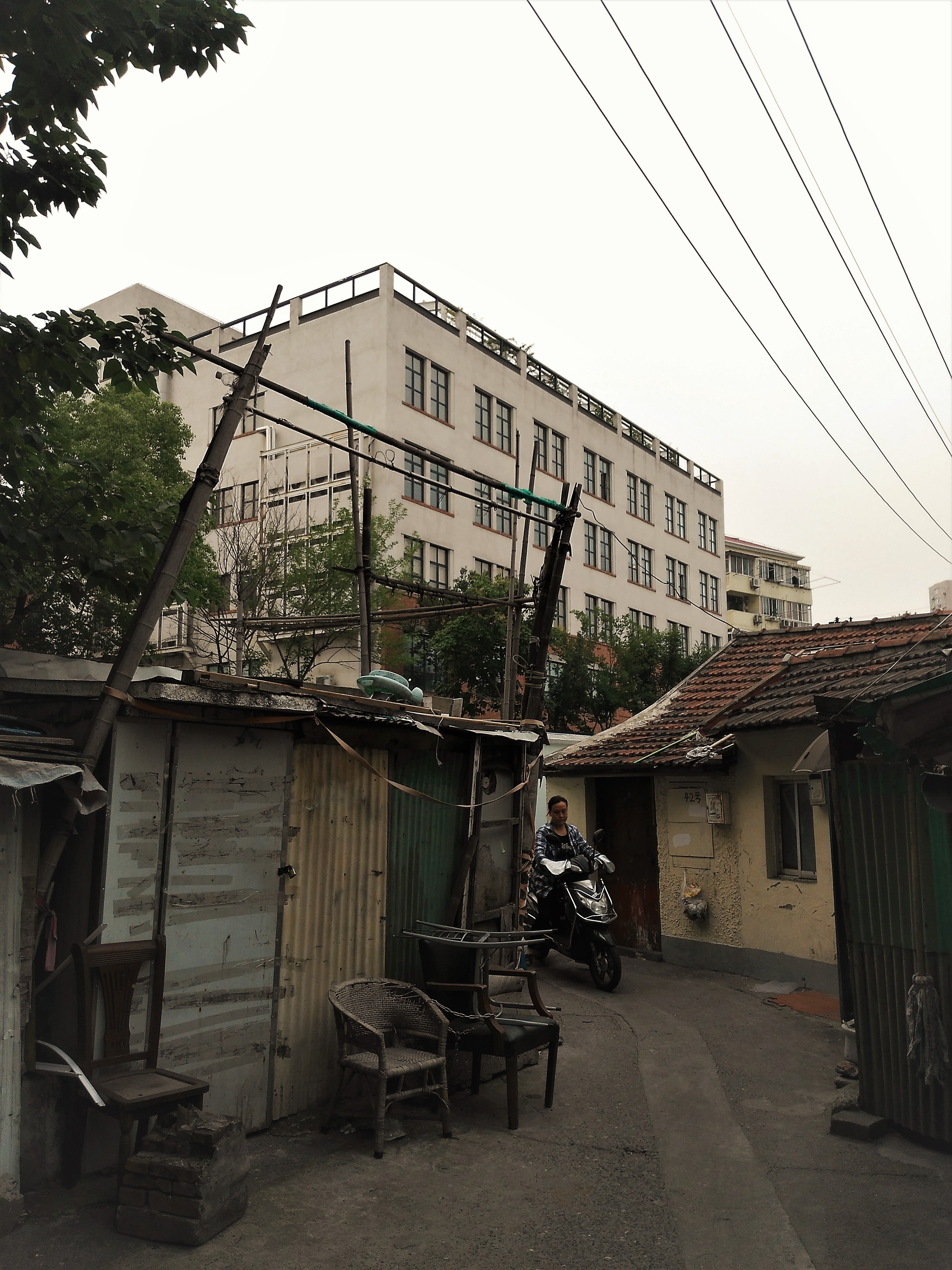 Here you can see the rich area immediately behind, and some random biker just casually passing through.
'Great wall' internet. 50M is not particularly fast in Shanghai, you can easily get double, but it's actually faster than I'd ever get back in England (I mean, for the price I'd pay). Right now I have 50M for 90GBP per year.
Not the best of photos, but I wanted to demonstrate how just about any small home can become a store, and this guy had been doing quite well running a fruit stall until the authorities made all the shops keep to their assigned spaces and to stop spreading onto the street. Now he's left with a few measly benches of peaches and barely gets by.
On my way to work, I like to go down these little secret alleyways where the poor families tend to reside. Behind this blue door is a space a little larger than a single bed. Many people use this space as storage down this alley, but at least half of them serve as actual bed-sized homes. It's quite something to observe when walking down here at night and you get a little peak at them watching a tiny TV with a tiny fan blowing in their faces.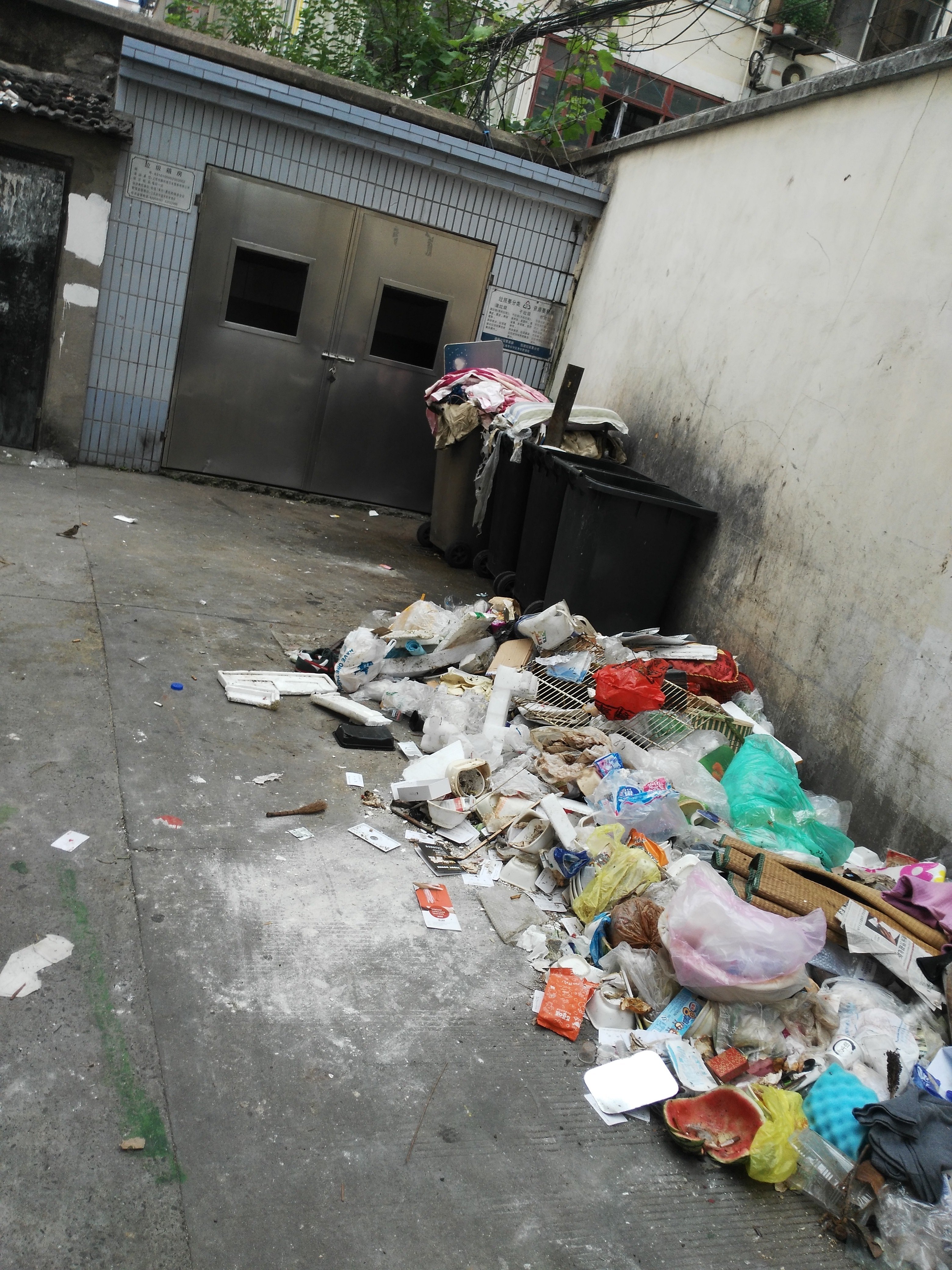 Trash is typically picked up… infrequently, and most of these trash areas are overflowing for some days, usually until the weekend. In some cases, the piles continue to grow for weeks at a time. On the way to work, one sometimes fills up the entire street until it becomes impossible for cars to actually get by.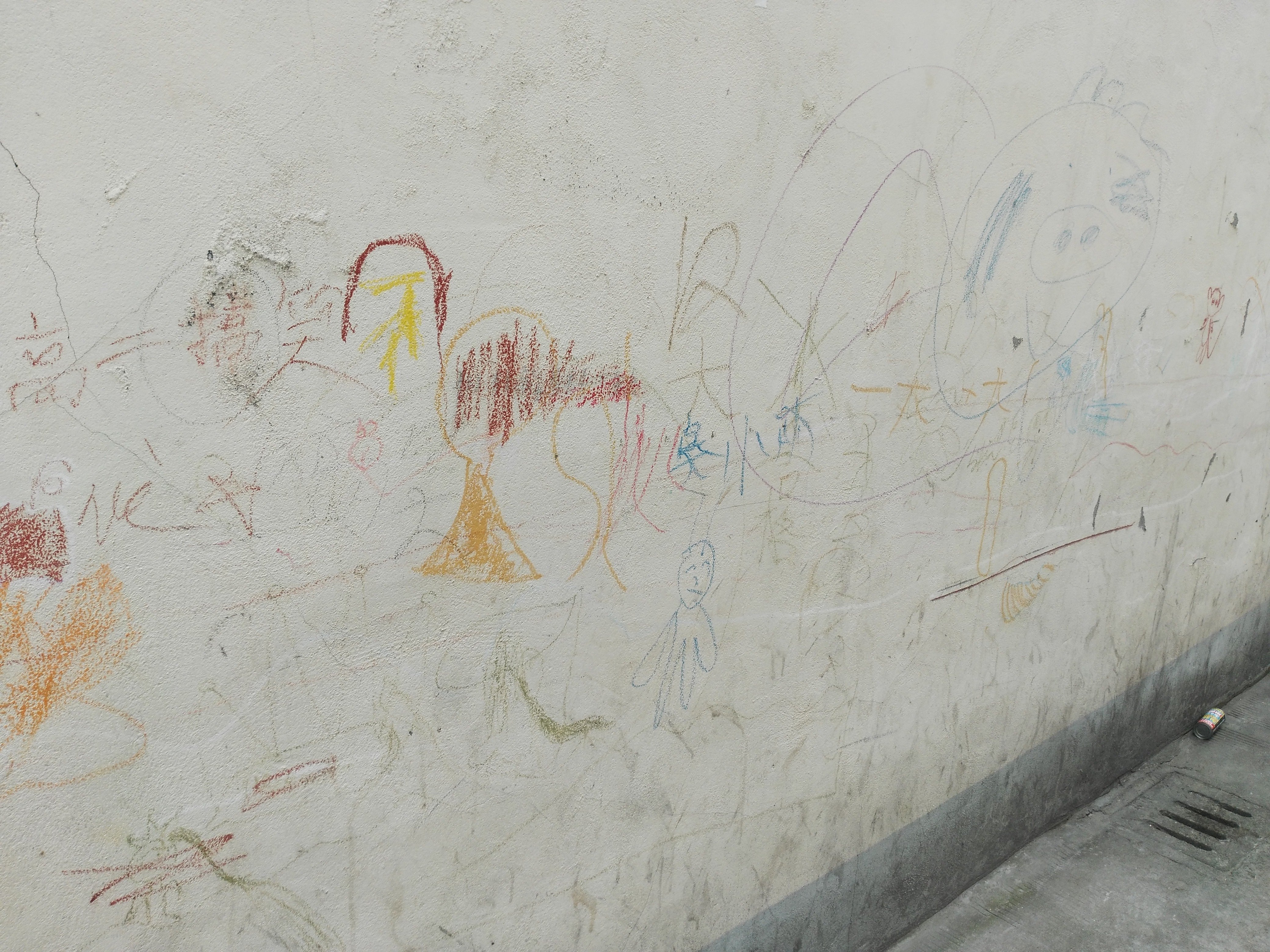 Graffiti in training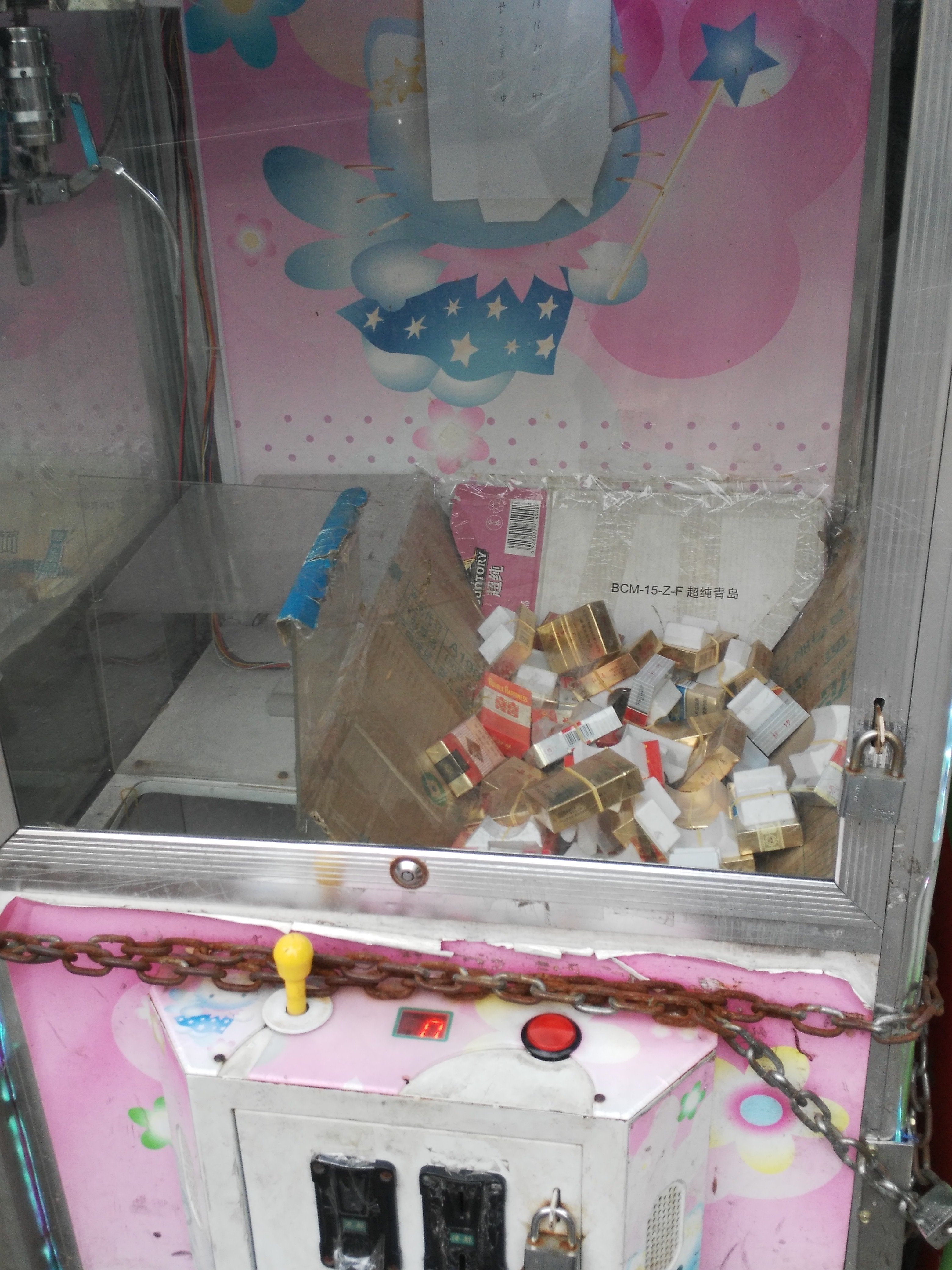 About 2 years ago somebody came up with the bright idea of putting cigarettes into grab machines, and you can pretty much see them everywhere now. Hardly a surprise given that at least 350 million people smoke in China.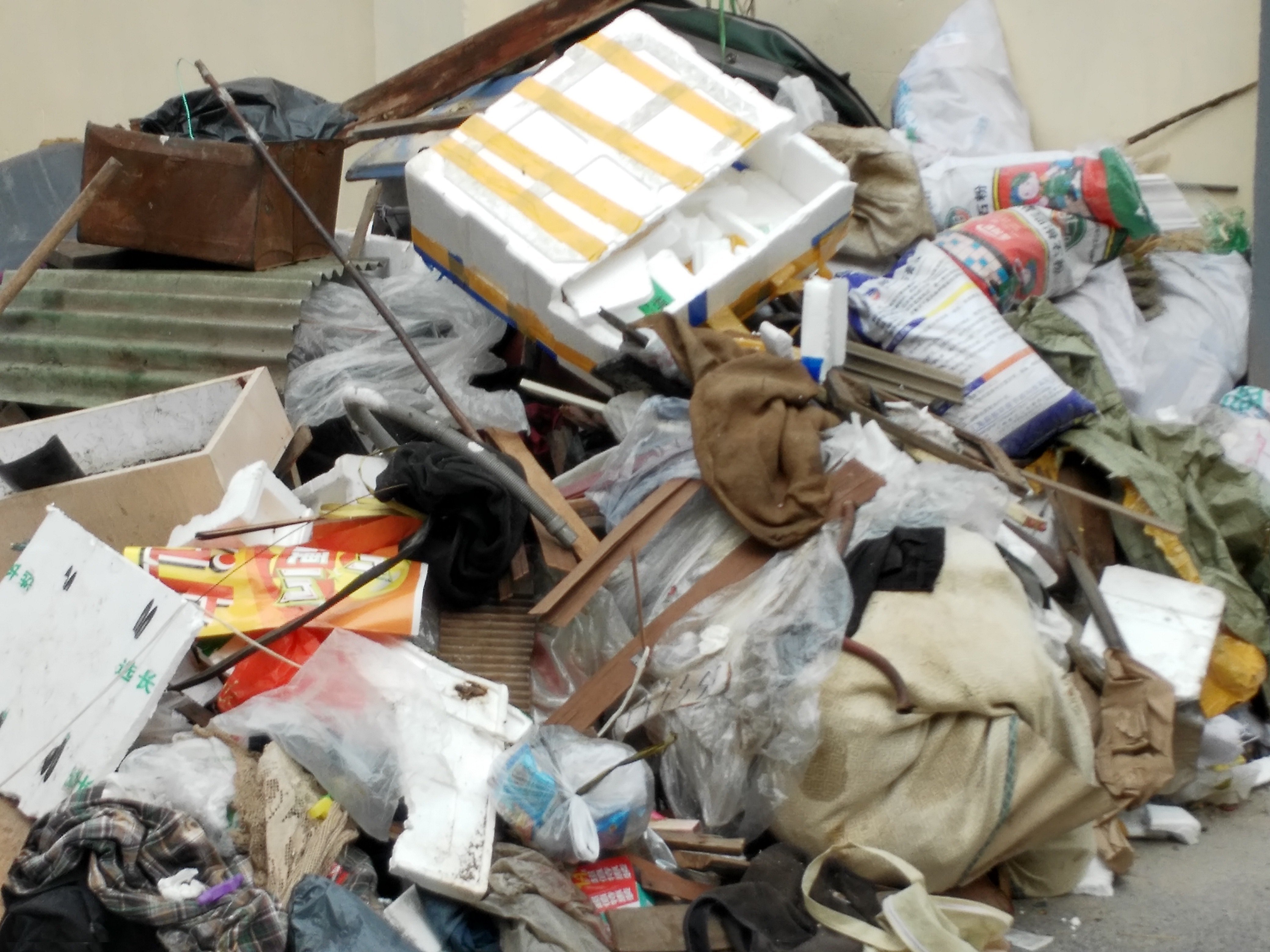 When the trash piles get to a certain size, you can sometimes see weird little auctions where an old lady has been curating various bits of useful trash and others can come and buy it from her, I suppose?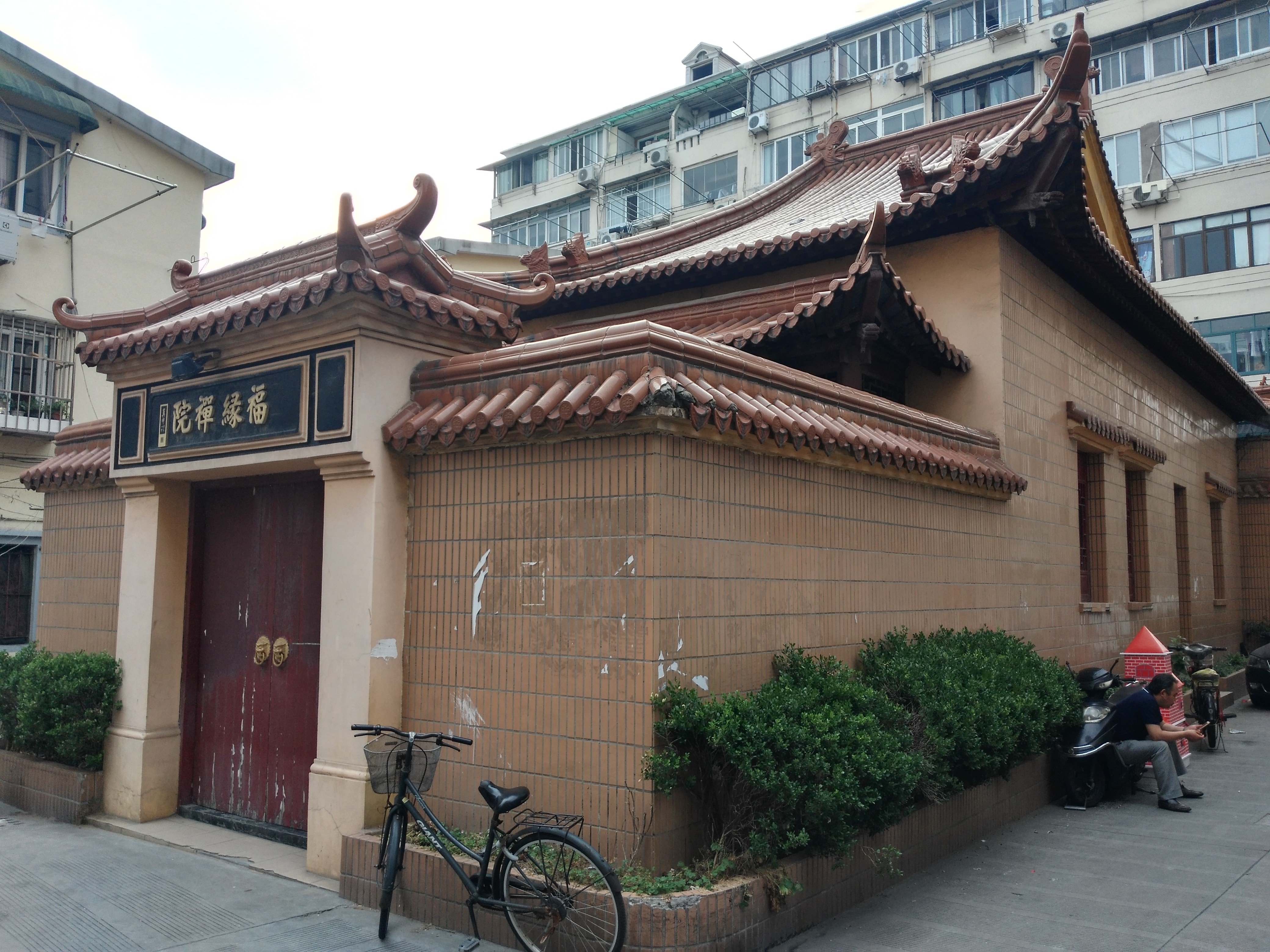 In the midst of all the housing there lies a secret, female-only temple.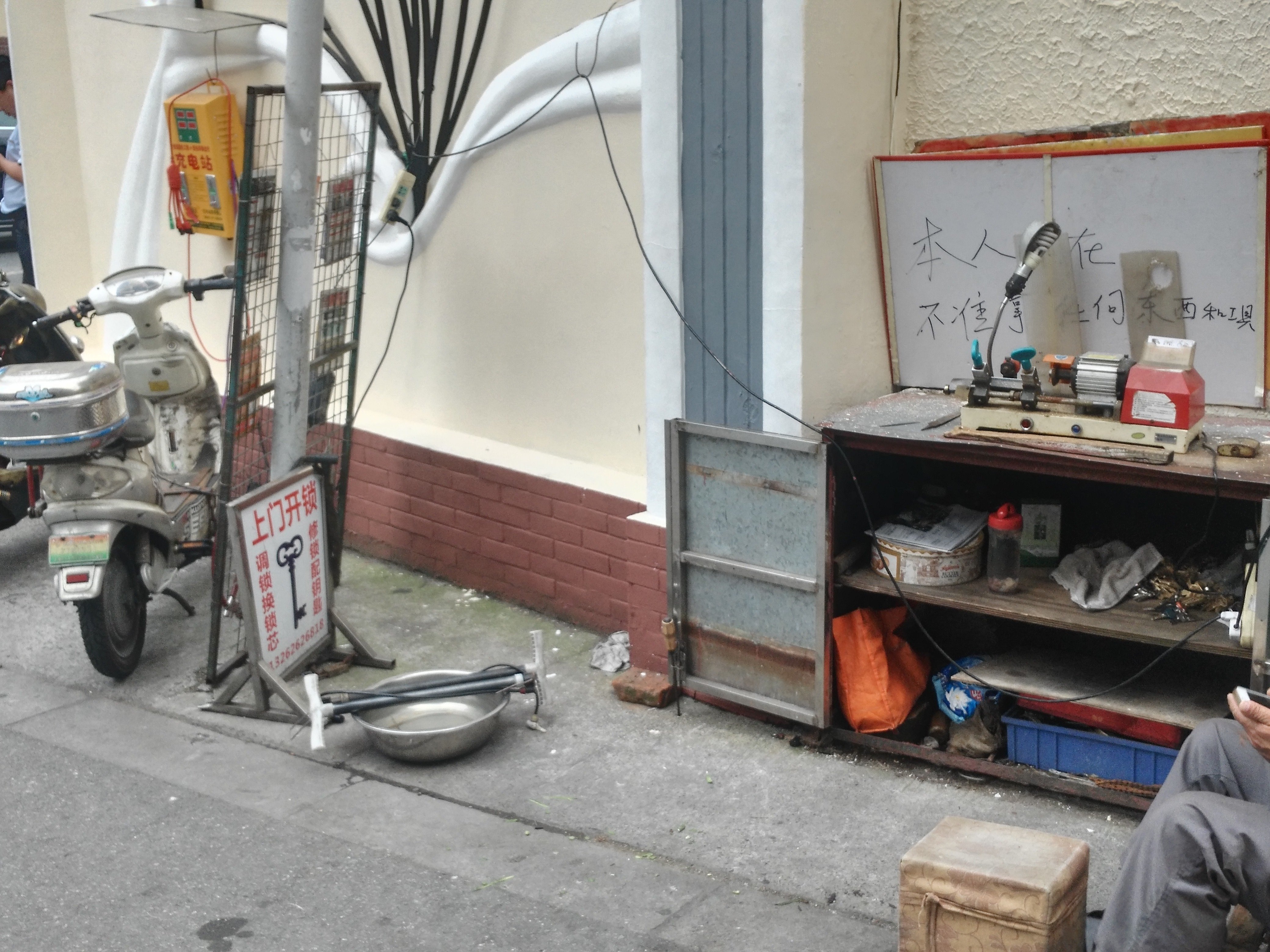 This guy will unlock any door. I've been locked out a few times. It's quite disconcerting that he can just waltz up to any home and break in silently without a care in the world, but it's pretty cool nonetheless.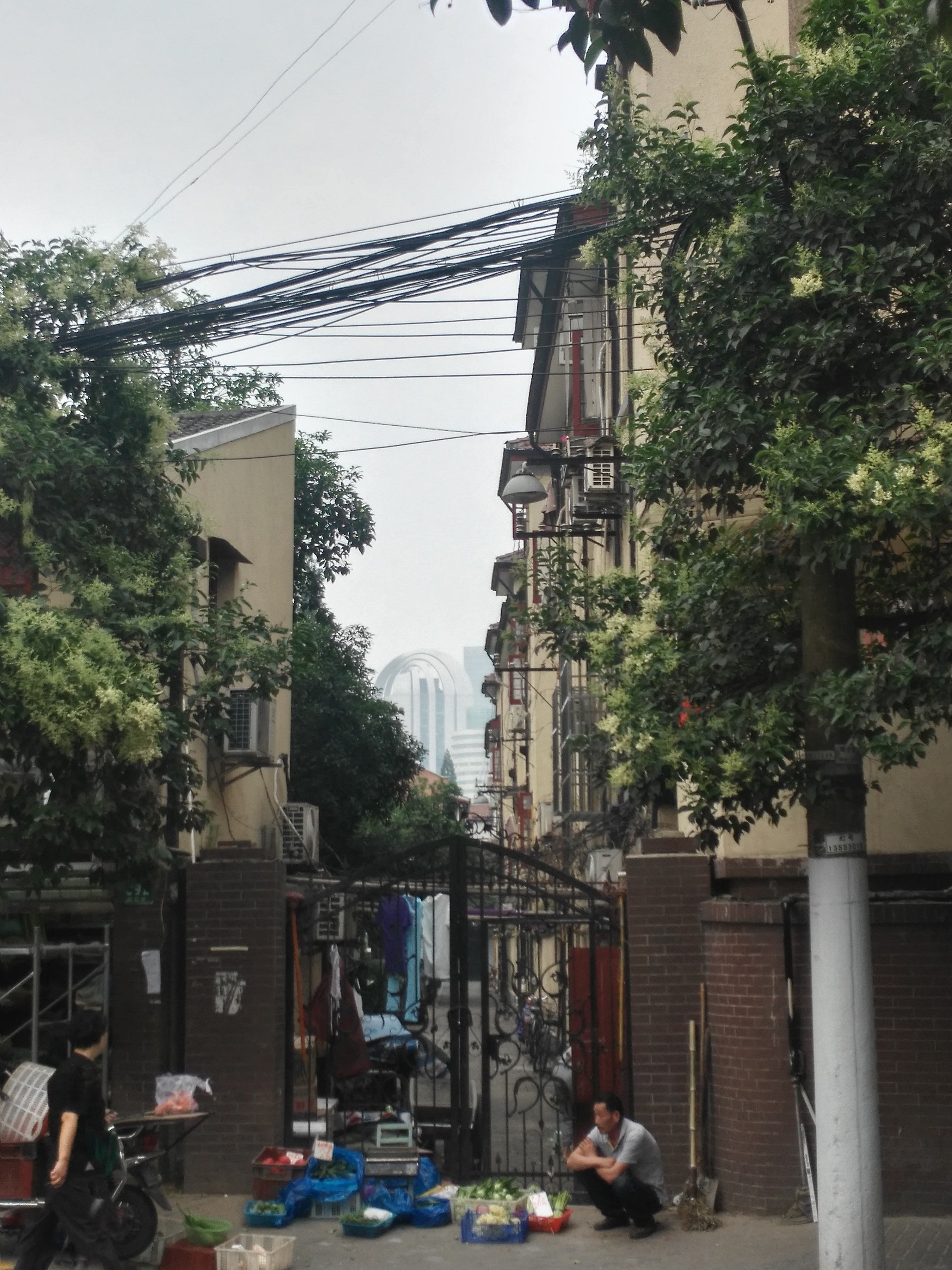 Getting into the more populated areas now, you can see the monstrous buildings hiding behind the residential areas.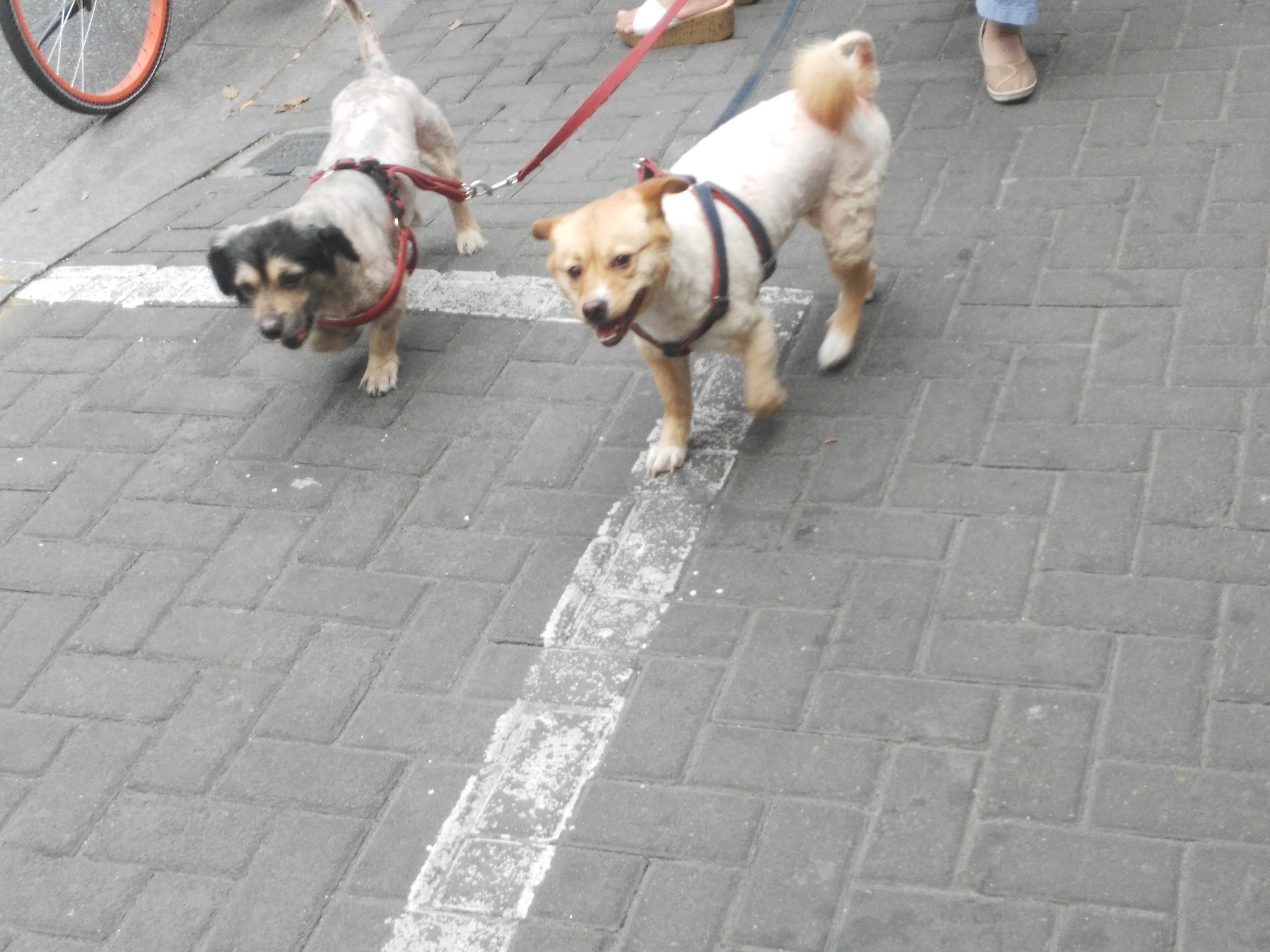 Dogs are rapidly becoming a family treasure here, and we're seeing a growing discomfort with the eating of dogs, and the festivals of dog slaughter, like Yulin Dog Festival, in which 10,000 or more dogs are tortured and skinned alive before eating, because the suffering they go through makes them taste better. Apparently.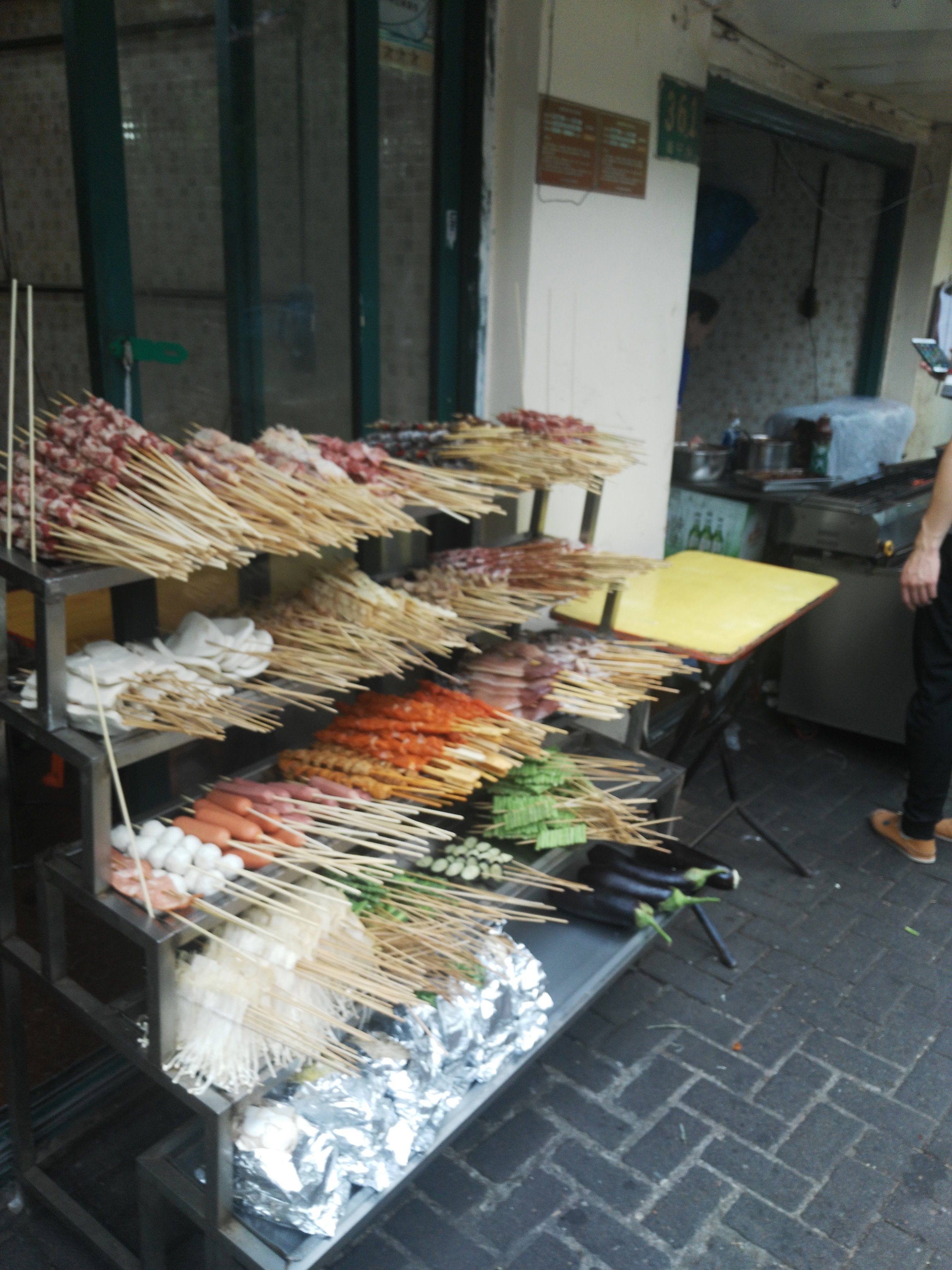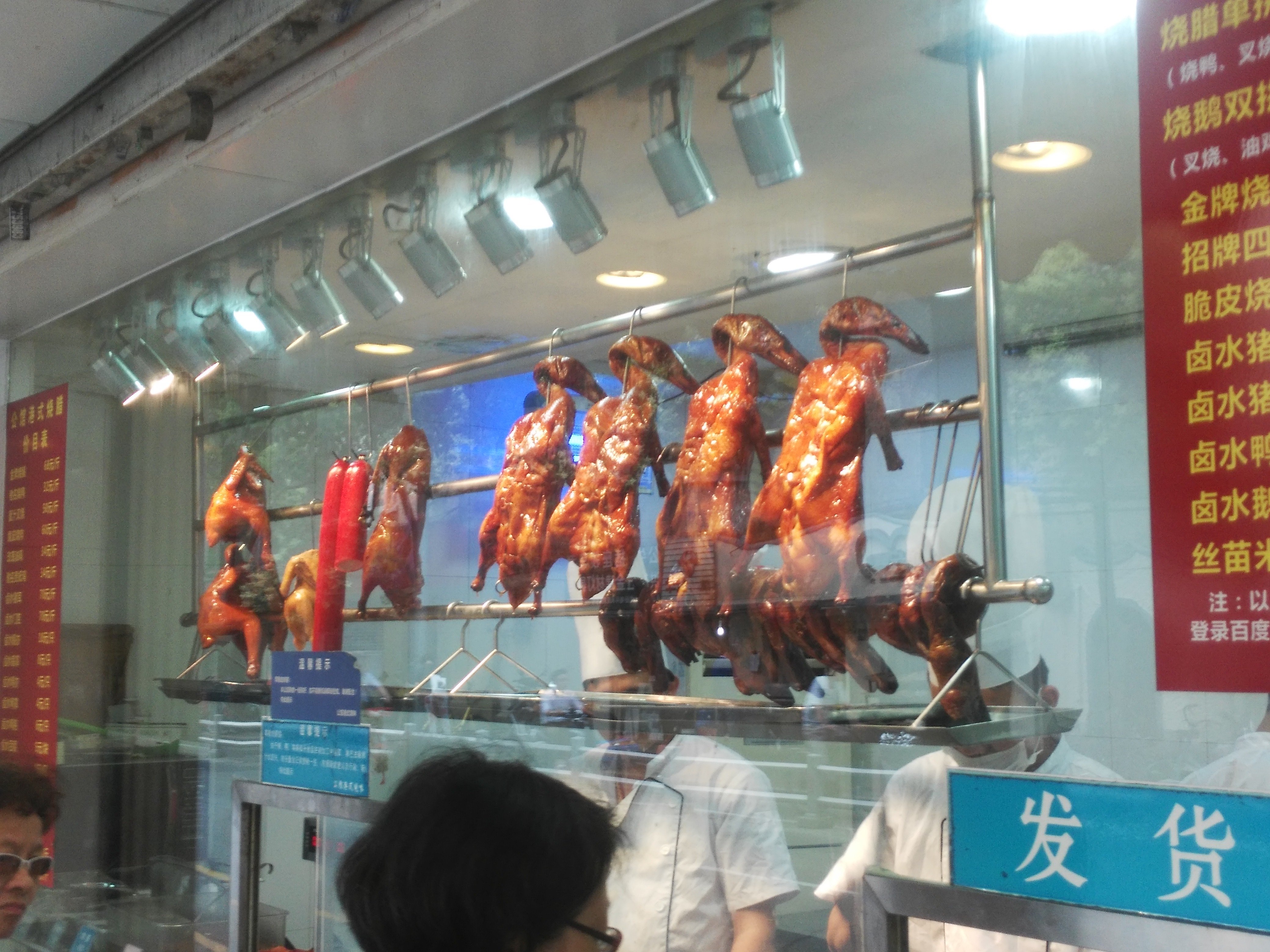 Street food is pretty amazing here. Who knows how safe, but I'd say at least 40% safe.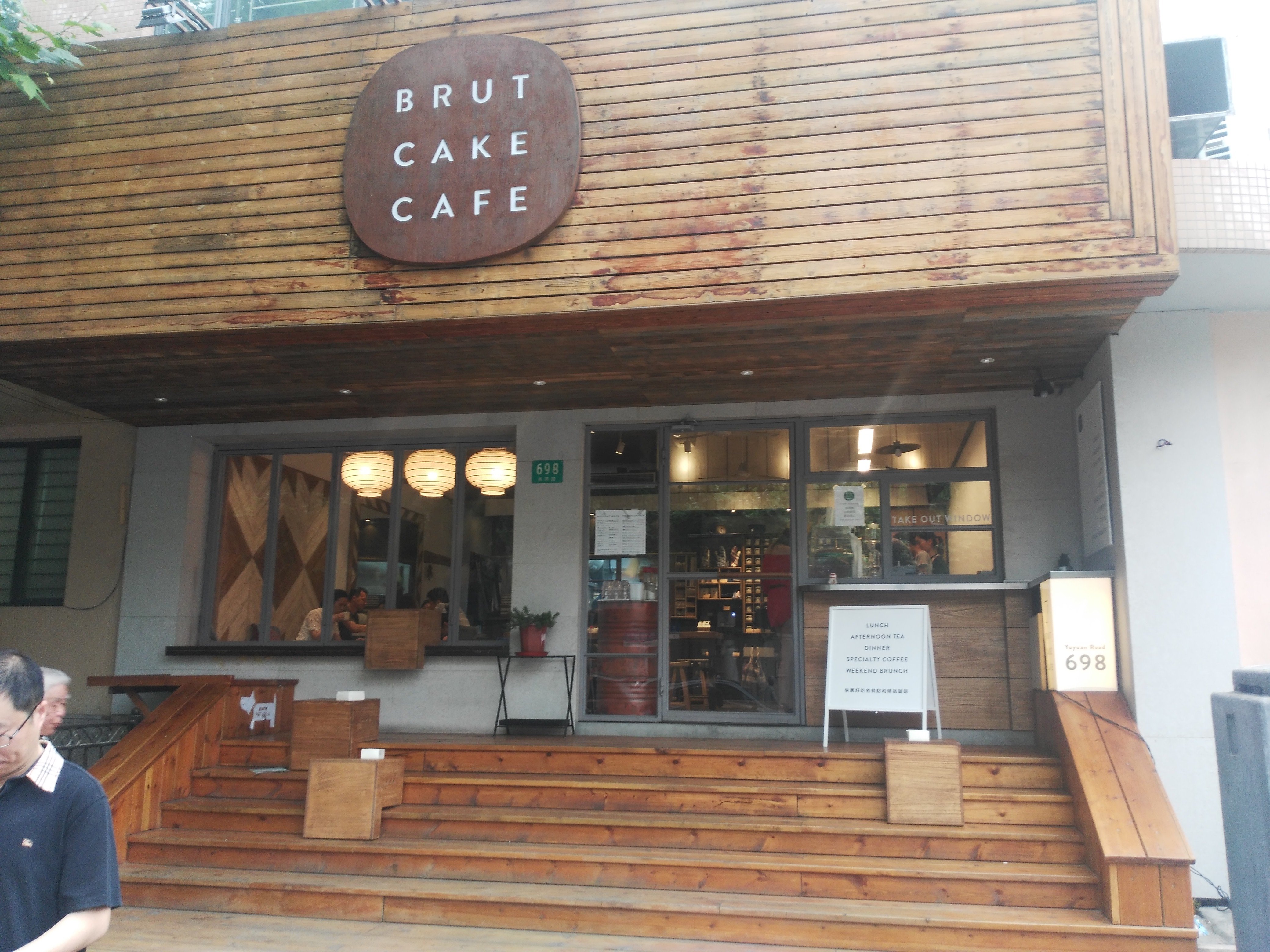 Directly across the street you start to see more modern Shanghai. This cafe opened just a few months ago and is proving to be incredibly popular, with customers out the door most days. It turns out the owner of this restaurant is from Hong Kong and is a high school friend of my long-time Hong Kong friend. I've yet to take advantage of that via discounts… but I will.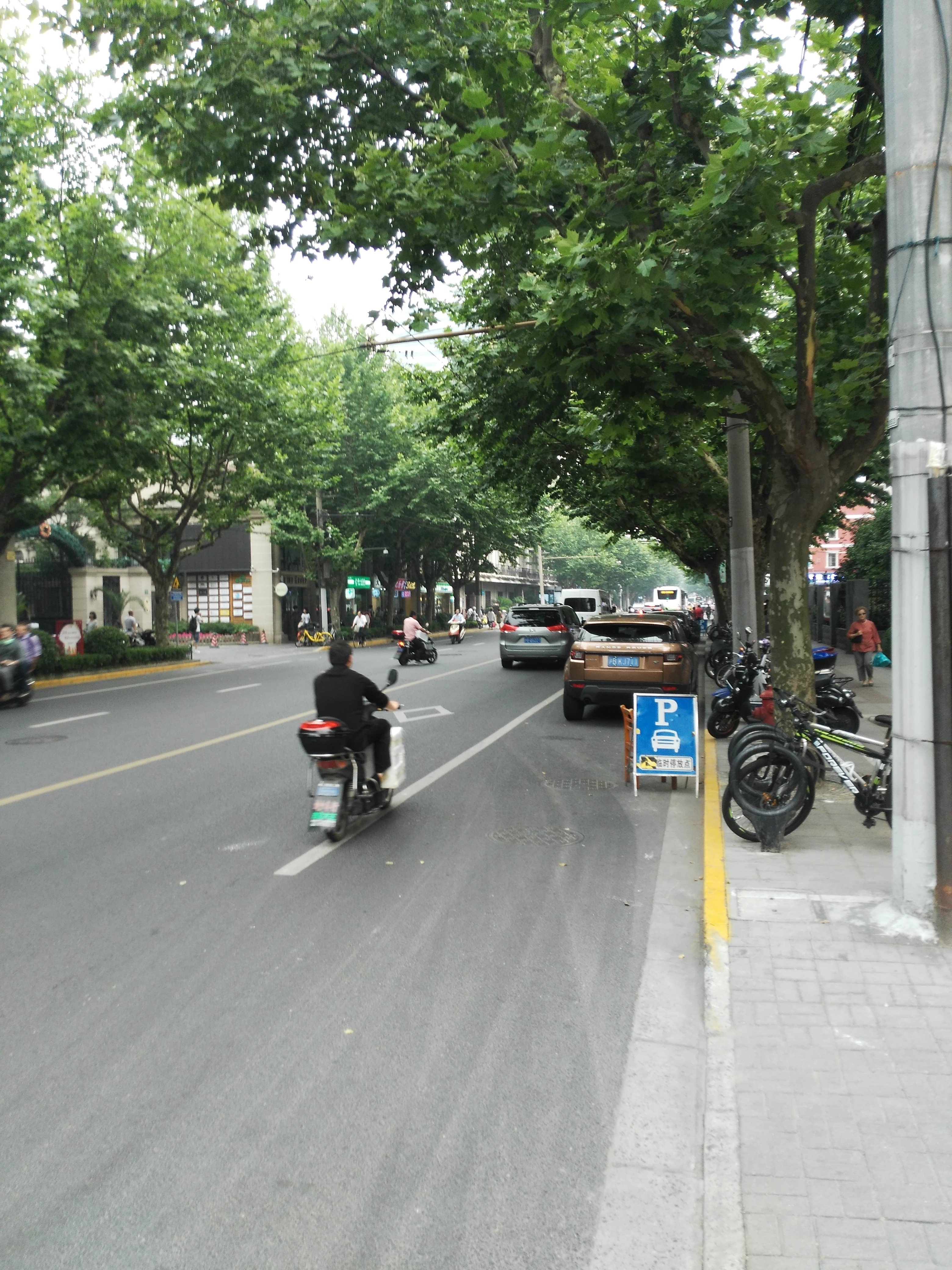 One of the good things about Shanghai is that they are doing very well at making the city greener. You'll find most streets lined with trees like this, and in the narrower, French colonial streets, they block the sunlight and create a wonderfully nature-shaded walk. Given the mega city Shanghai is and its mass of cars and pollution, the ubiquitous trees and plants are a very welcome addition.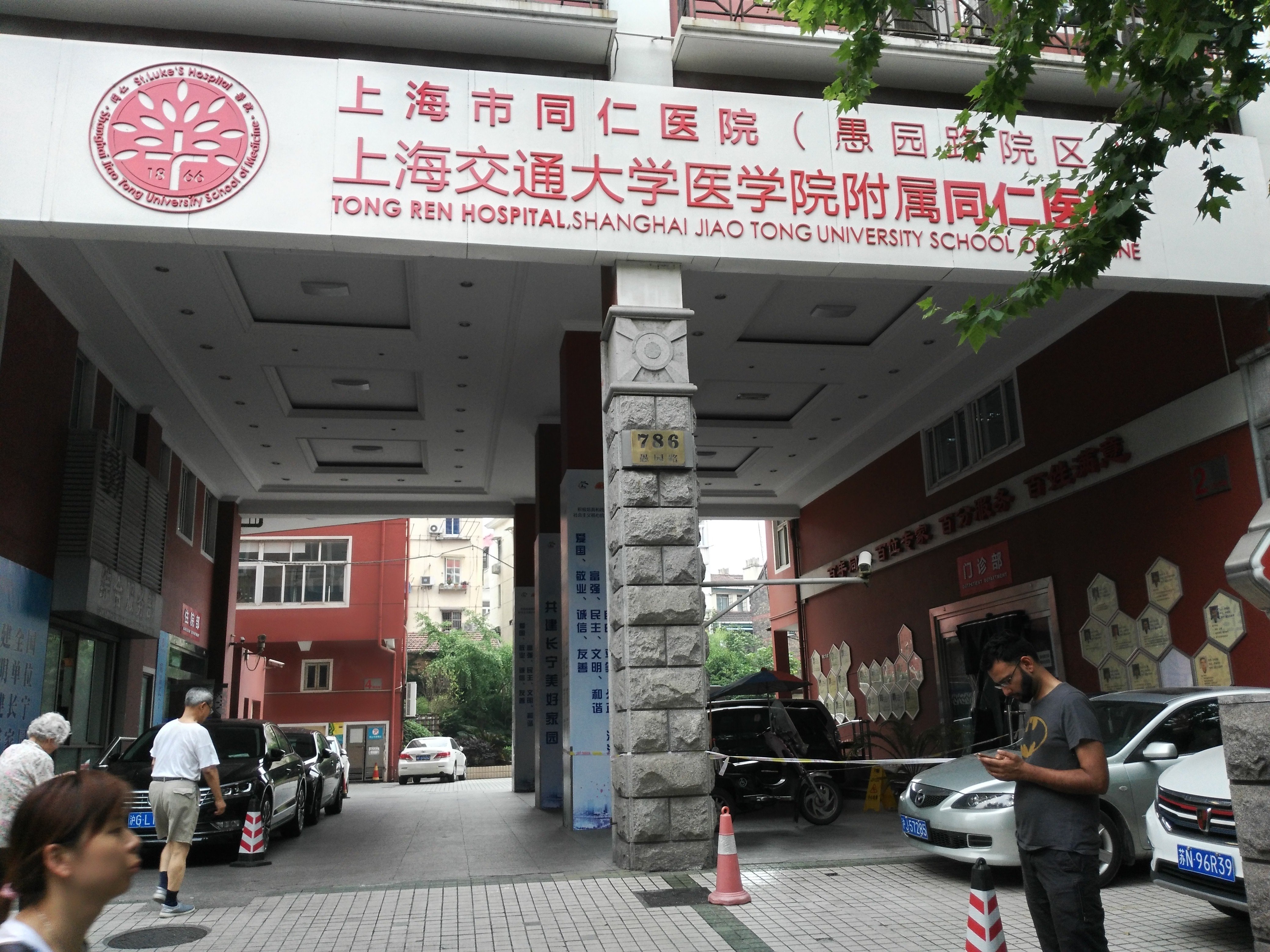 I'd say this hospital is about 6 minutes away from my home. This is where I got my toenail removed after it became ingrown. It's not a good hospital. They removed the whole nail, something that is outdated and generally a bad idea, then they made me return several times to agonisingly and ruthlessly tear off the bandaging and replace it. But the very act of replacing it re-opened the wound and just made matters worse. I took it into my own hands and it healed quickly. Then it grew back even worse and I now live with daily blood stained socks until I find a more decent hospital on the cheap (Work does not provide insurance). Story of my life.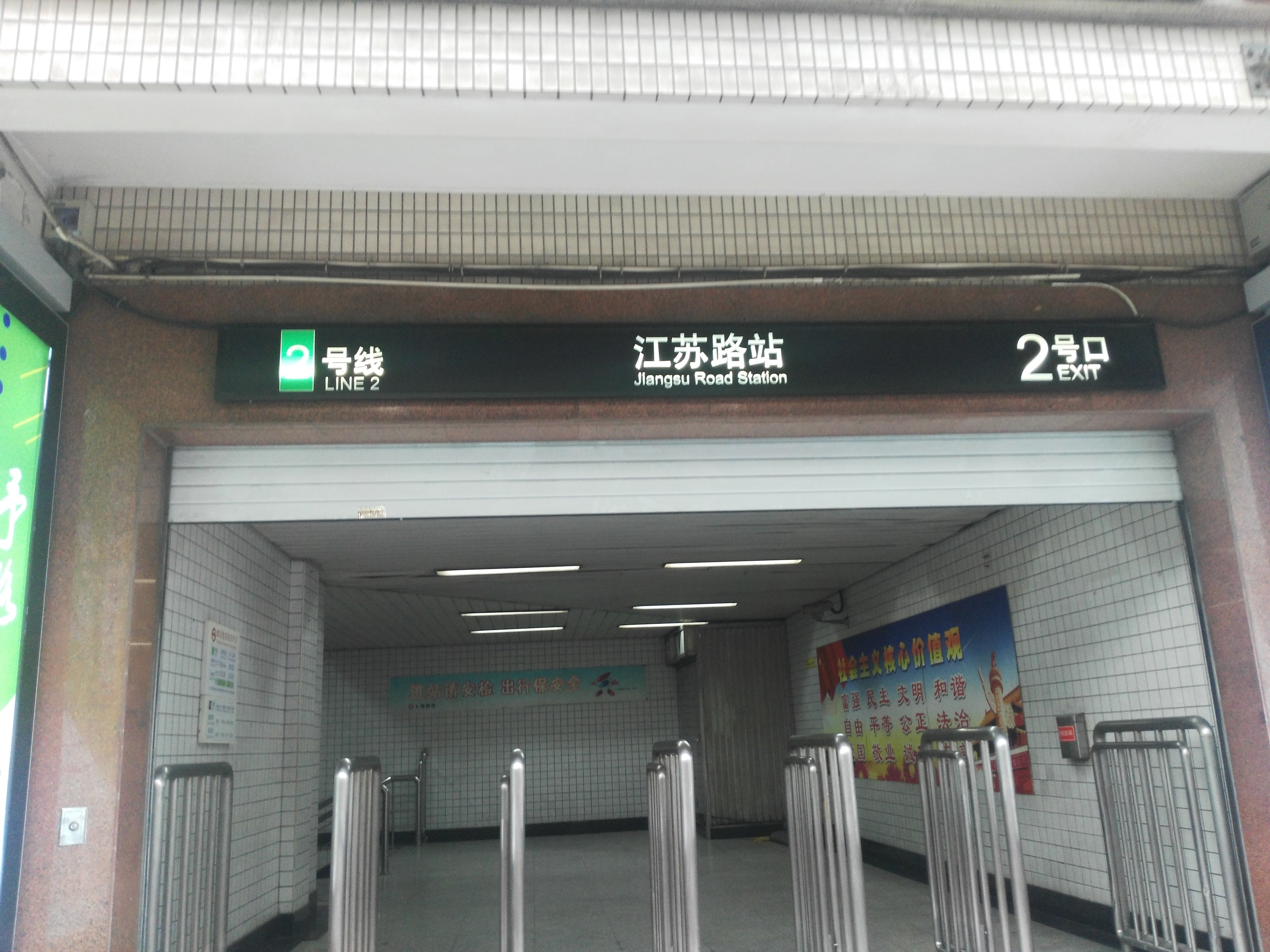 Going into the subway…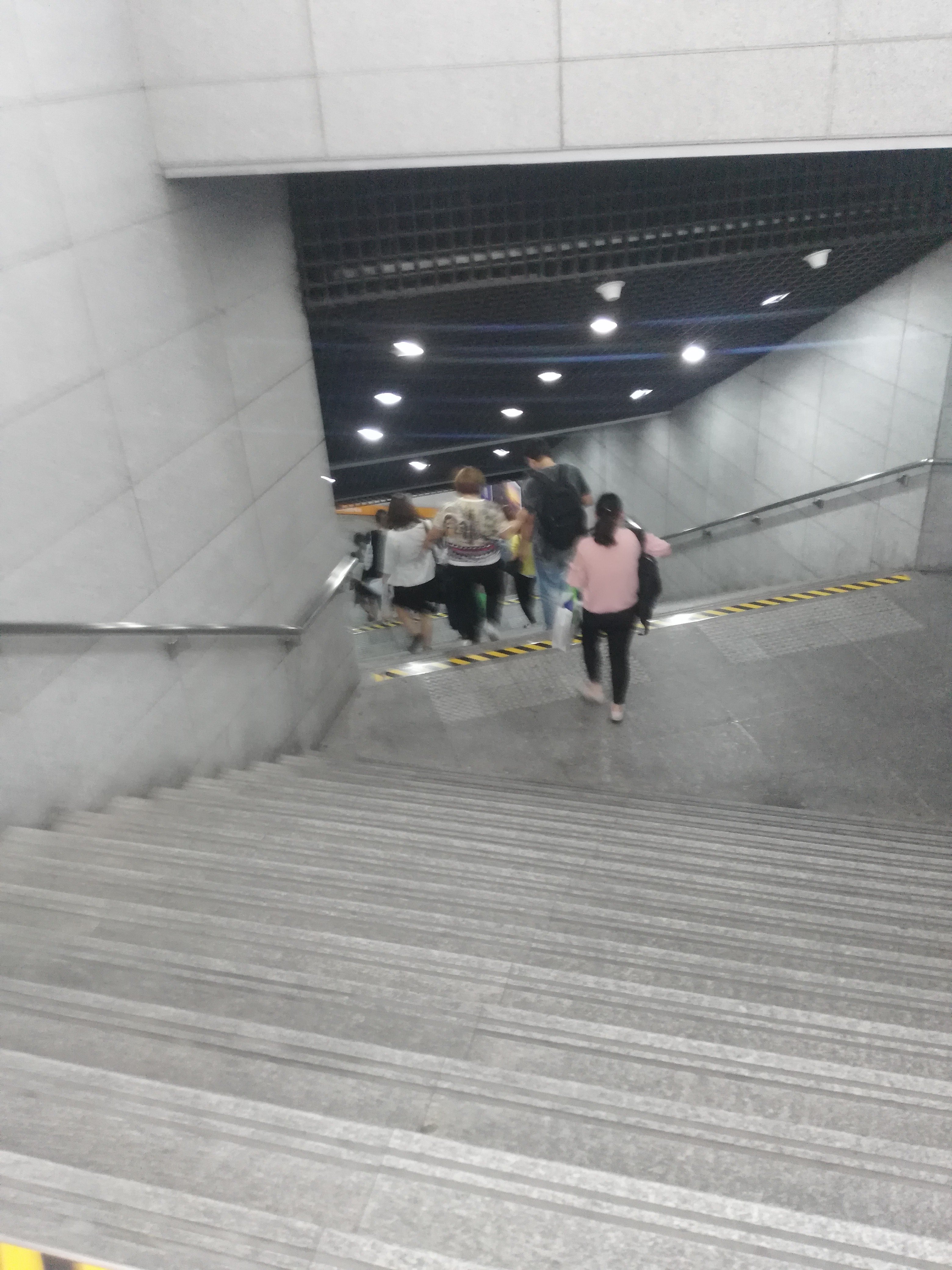 Down we go. Shanghai has one of the biggest subway systems in the world, and despite its size, a place like downtown Shanghai will see some outrageous numbers of people during rush hour, as you can see: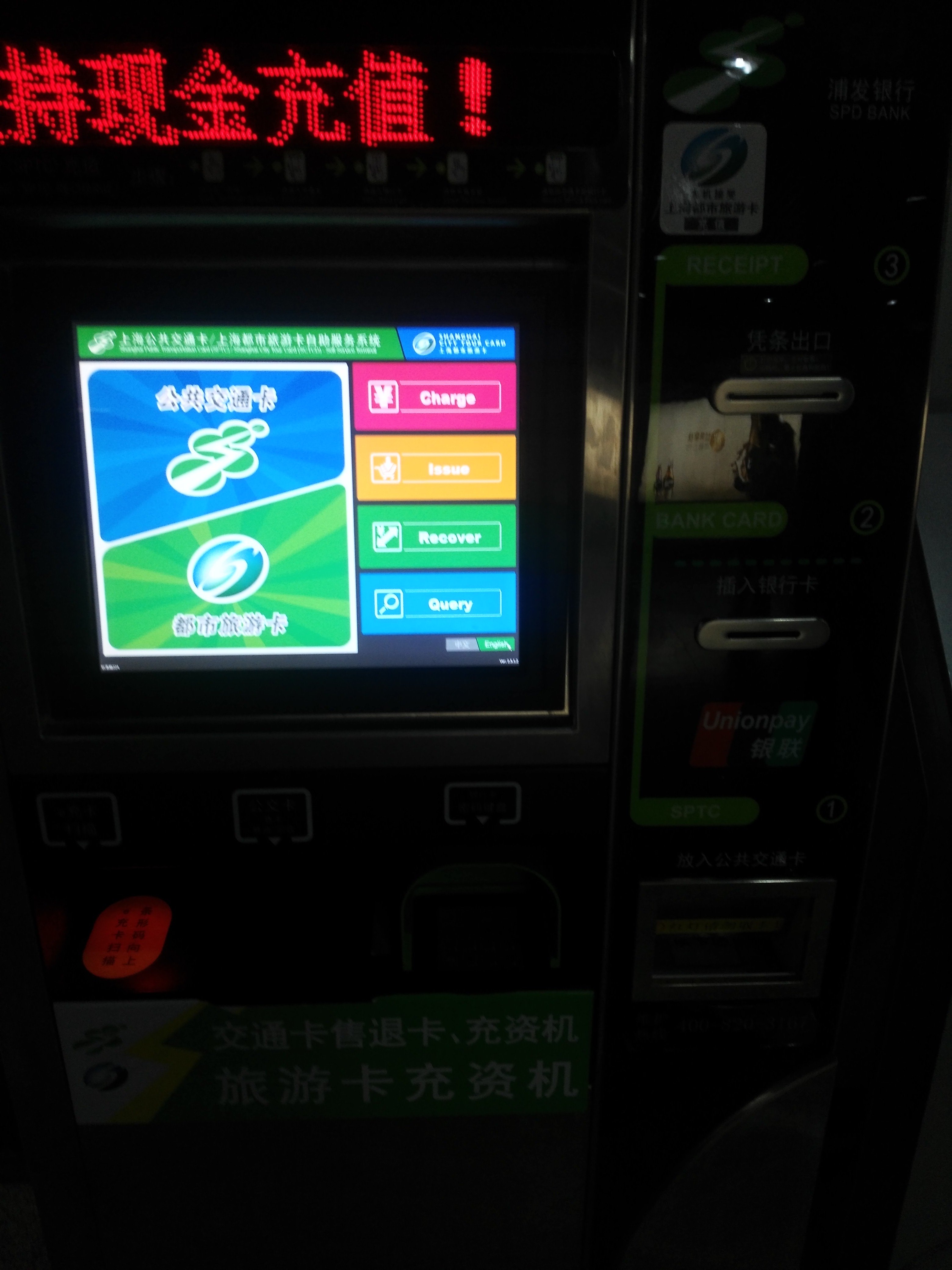 Technology is pretty substantial under here. You can scan your phone on this machine and charge your subway card, which also can be used to pay for taxis, buses and all that.
The app you use to scan can also pay for bills, book cinema tickets, flights, book restaurants and all sorts. Pretty amazing stuff.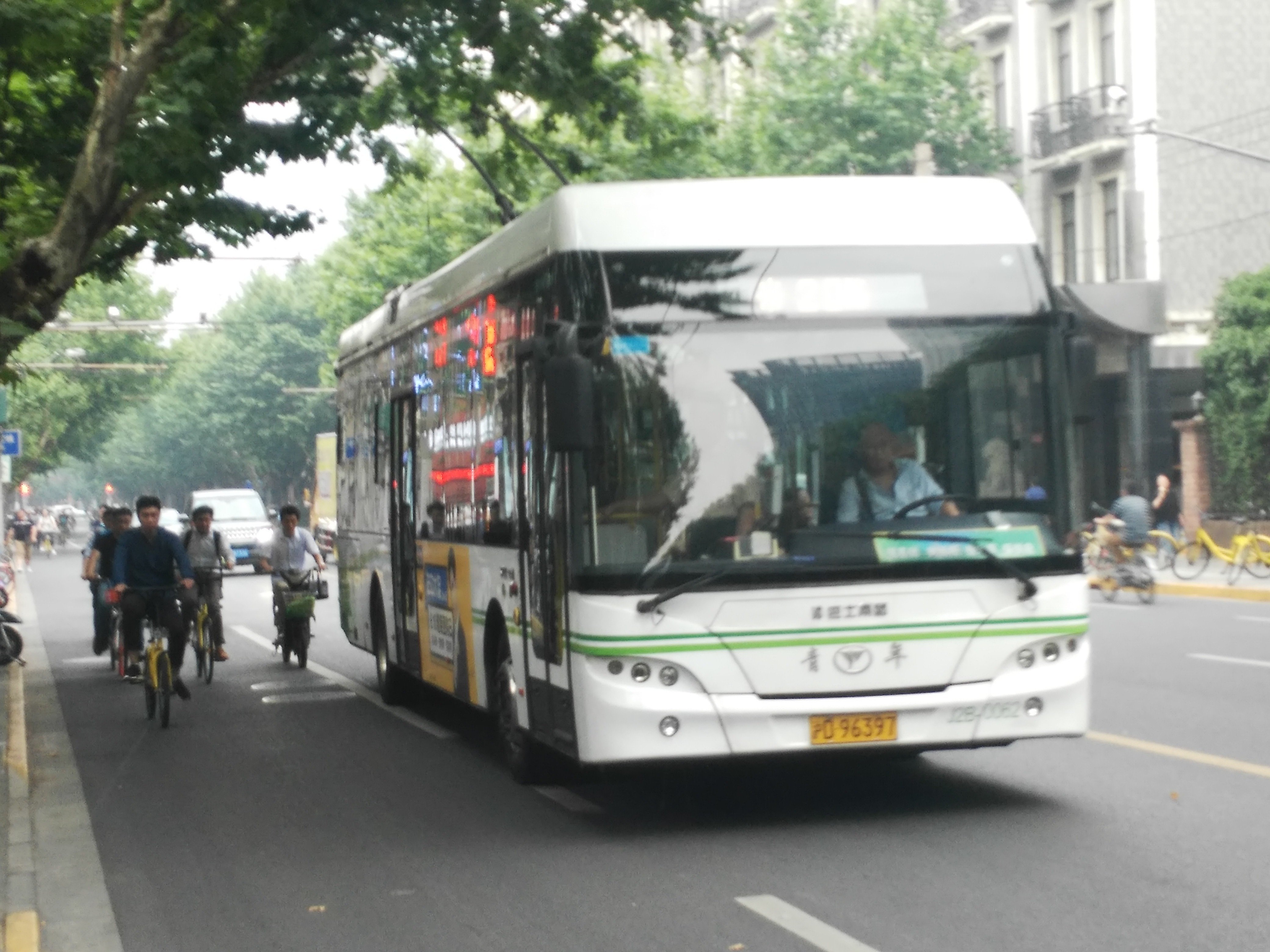 Buses outside in this central Shanghai area are powered by electricity. You can see the kind of tram lines above this bus.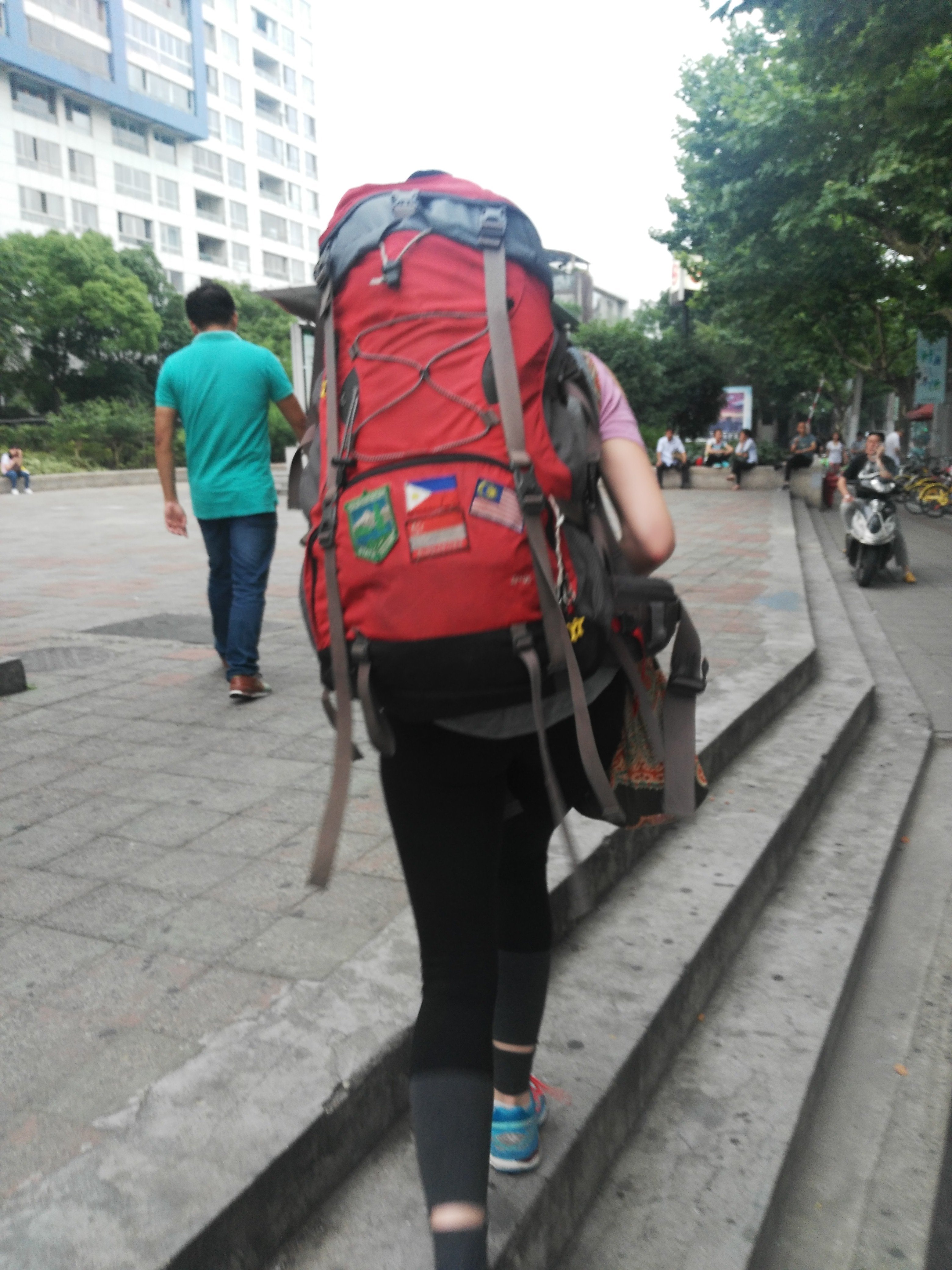 Saw this overtly proud backpacker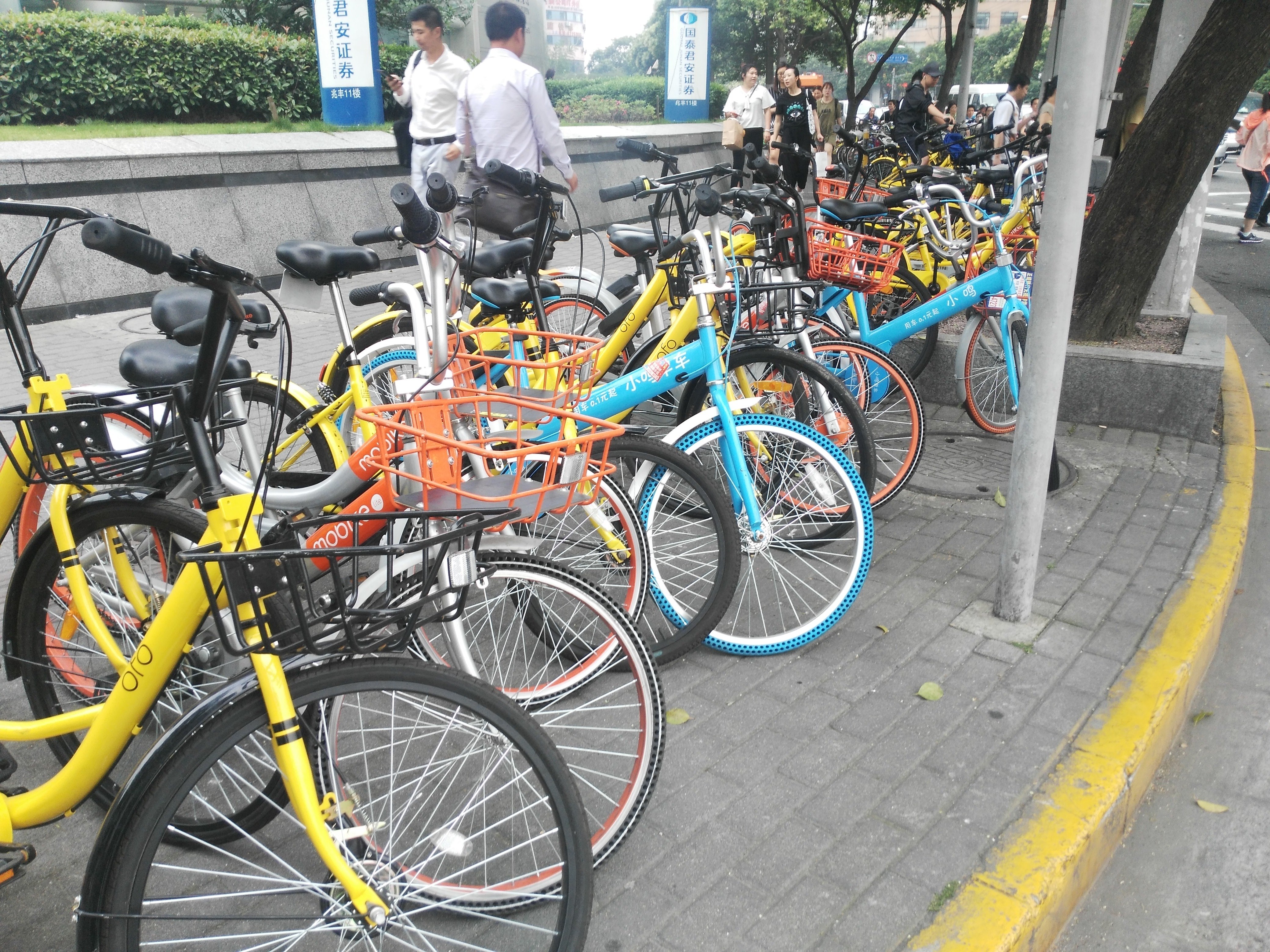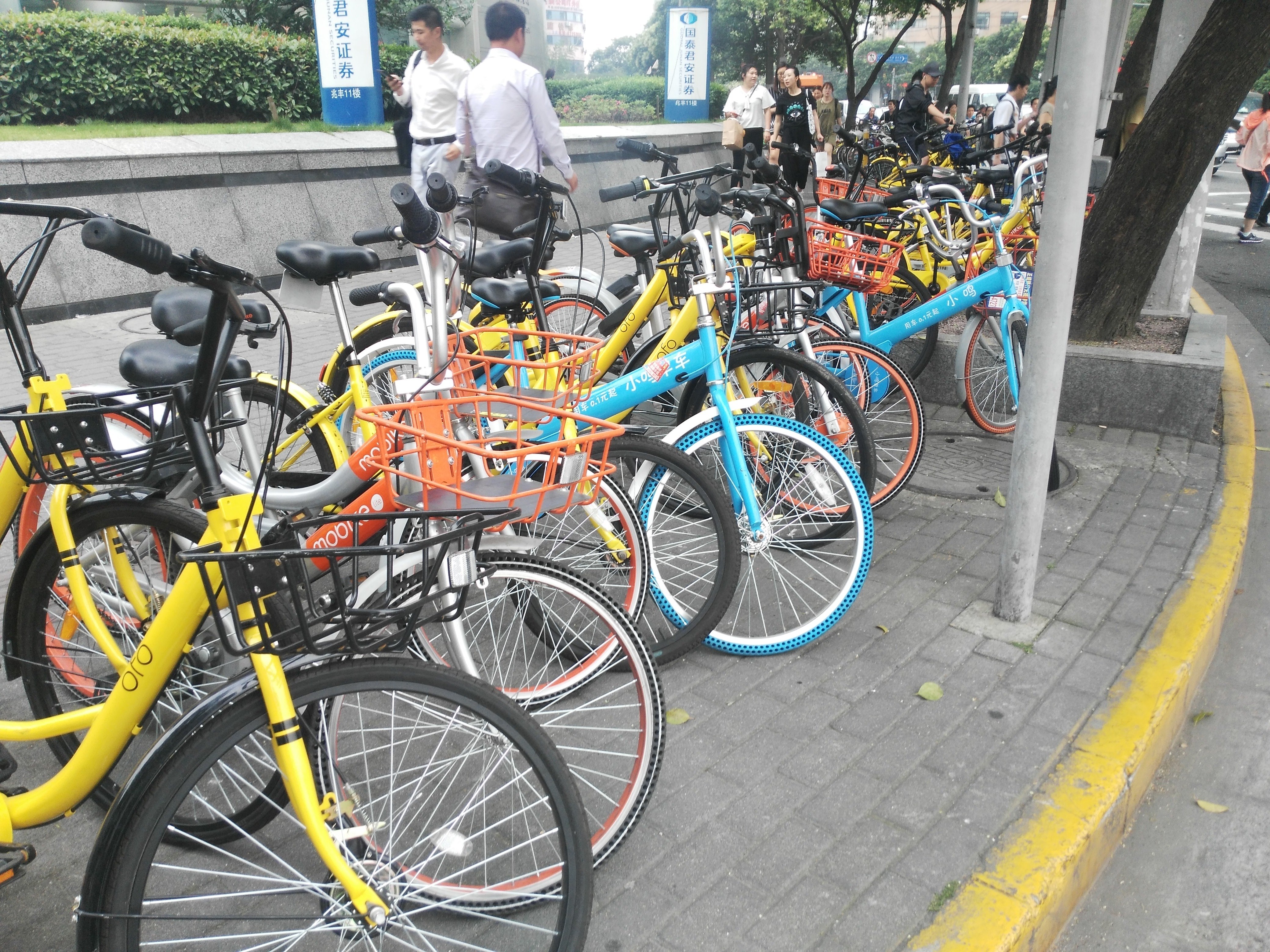 The recent crazy of shared bikes is another pretty wonderful addition to Shanghai and other cities around the country. One day, bright orange and silver bikes popped up out of nowhere on the streets – Mobikes. You scan their QR code and you can download a fully English app where you can locate the bikes in your area (always at least one within a few metres, it seems), then you scan the bike code which unlocks the wheels.
Per use, you will pay between 0.5 RMB and 1RMB (around 10cents), depending on the bike.
Within no time, a new, bright yellow, Chinese language only bike came about – OFO. Many prefer this because it's cheaper, more 'bike-like' in comfort and other issues. Within the week you had blue, even cheaper bikes, green electric bikes and now there are even shiny golden bikes.
It's a little overwhelming, filling the streets and causing problems, but I wouldn't want it any other way. Quality of life has gone up and I wouldn't be surprised to see pollution data fall in the near future.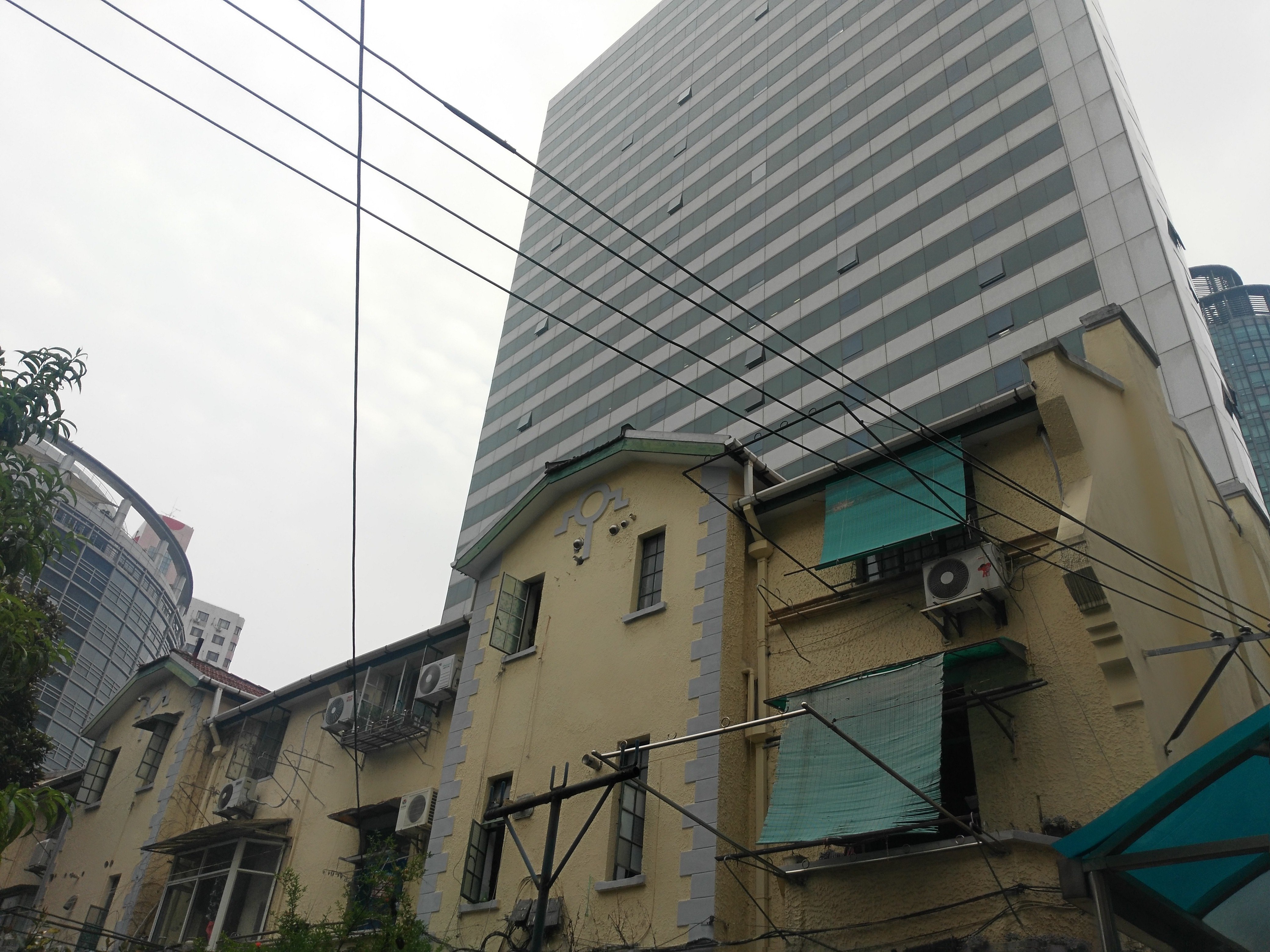 !
Sometimes it really does come across like the government can't physically see residential homes and just blindly build giants on top. In reality, the government has the right to demolish and build on any area, and give homeowners a deadline to get out. They do get a rather comfortable compensation (well in Shanghai, at least), but some simply refuse to leave. In some cases the government, rather than make a big fuss about it, simply build around those homes.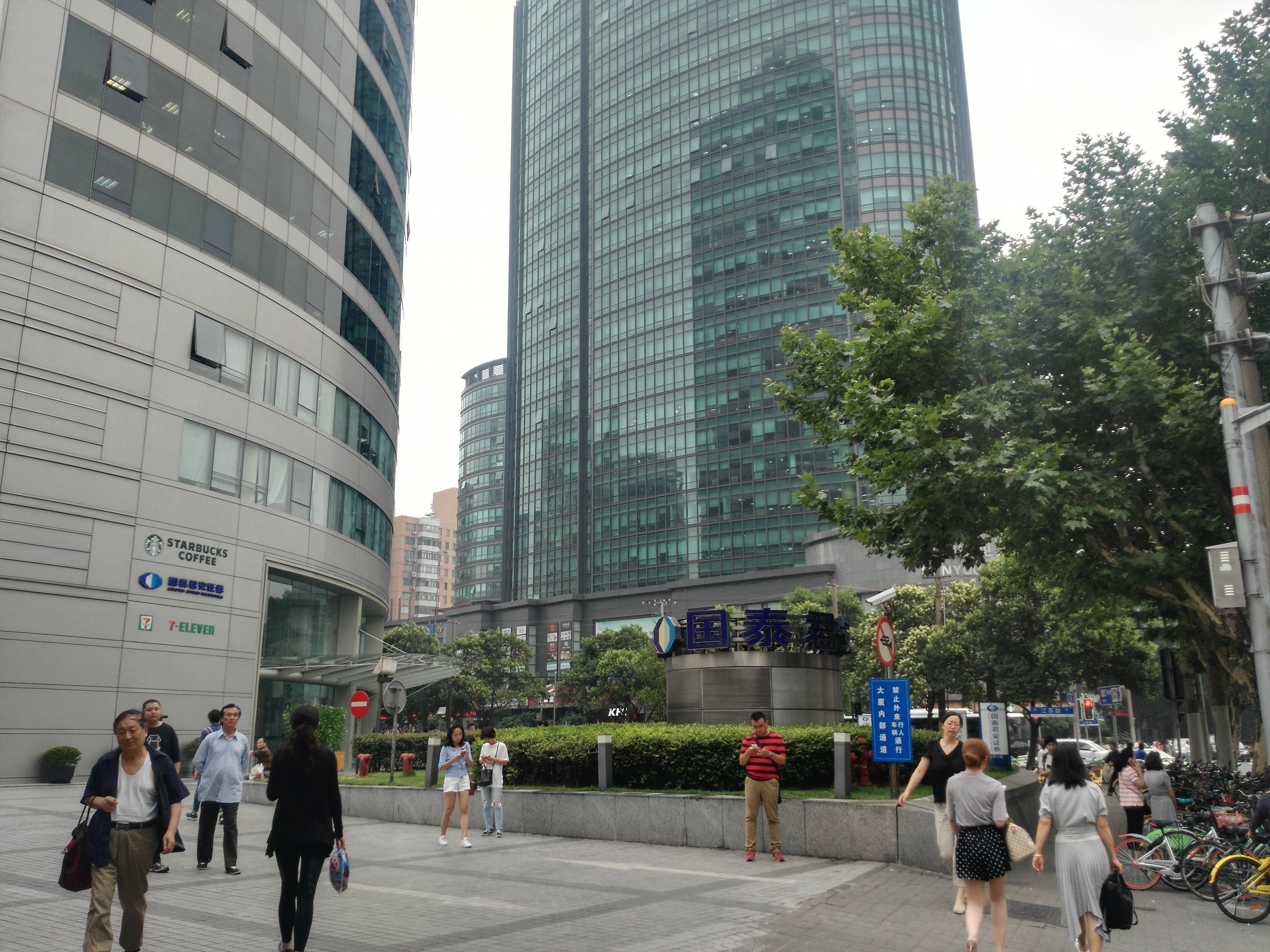 If you look really carefully, you'll see two Starbucks in this single image. Can you spot them?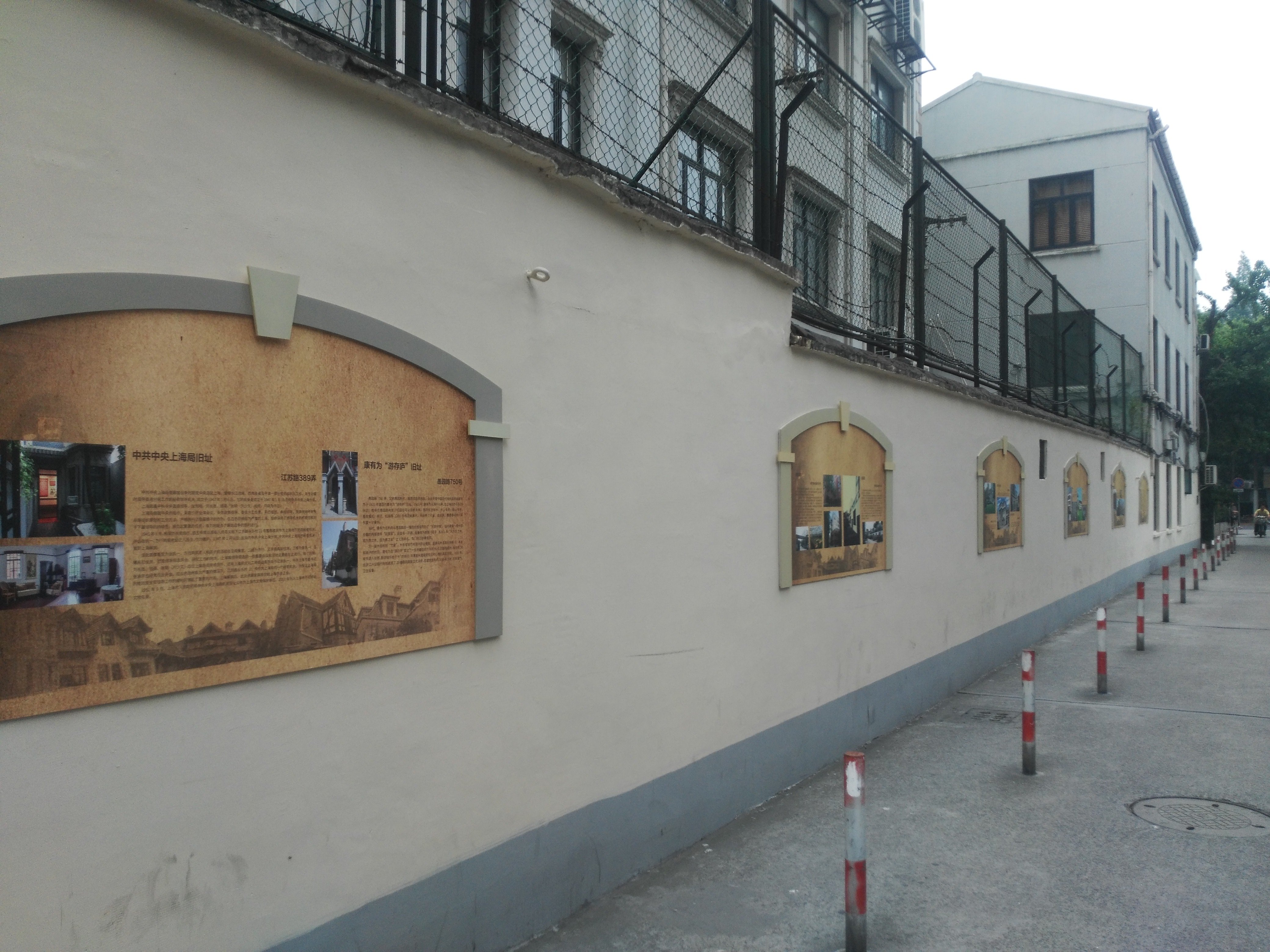 You'll often find a lot of interesting information, maps and the like on various walls, even back-streets like this one.
One of my favourite things about East Asia is the love of secret little Cafes. Some do not advertise at all or even have a sign on the front, but simply depend on word of mouth through social media. This one takes up the entire house and is a lot more than just a cafe. Upstairs there is a Playstation room, a bean bag room, a boxing room, a meeting room, a massage/relax room and a whole bunch more.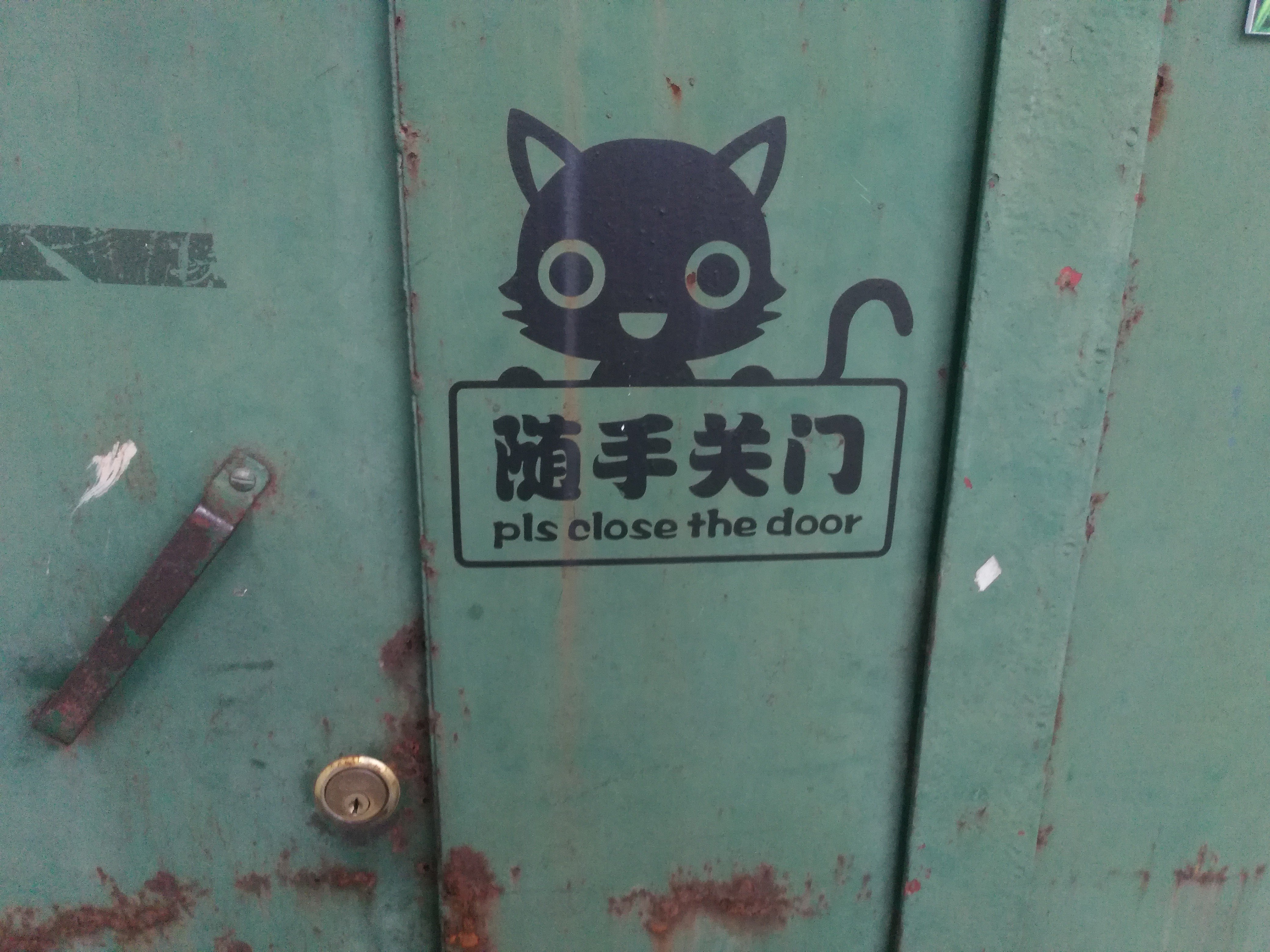 Finally I get back home and take a look out my window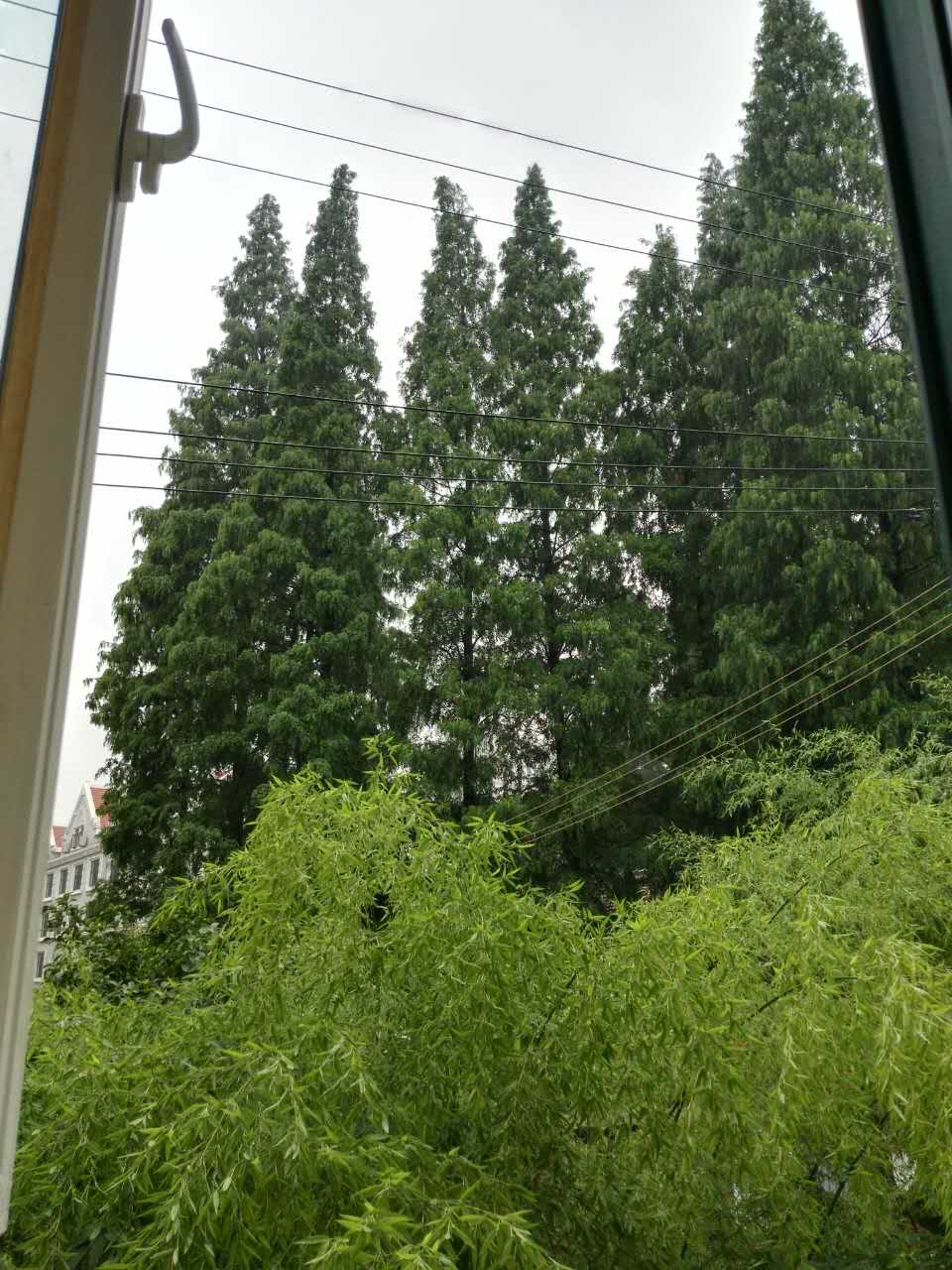 On the surface I guess it's barely worth mentioning, but this sight is particularly unusual in Shanghai, the world's biggest city and with a population of 25 million people. Sure, you get all the roads lined with trees the same boring trees, but to see these huge, ancient beasts right outside my window is super rare. Finding this apartment was a stroke of luck – these green giants reduce my stress levels by about 60%!
Thanks for coming with me!